Seeing all the action live from the O2 Arena on Wednesday is great, but now that it's all over we're more concerned with finding out what went on behind the scenes.
Fortunately, thanks to social media, we've now got a closer look as to what the stars got up to away from the cameras, and from the looks of things, they had a great time letting their hair down after the ceremony.
Rita Ora, who presented the award for British Male Solo Artist, was among the stars sharing her photos from the after-party, where winners Mark Ronson and Ed Sheeran were also pictured celebrating their Brits victory.
Madonna decided not to bother with any after-parties - can't think why… - but still uploaded a photo to Instagram after her performance, sharing a sketch of the cape that caused her unfortunate demise.
Along with the image, she posted a message to her fans letting them know that she was alright, despite taking an almighty tumble down some steps.
Kim and Kanye also decided not to bother with an after-party, instead heading back to their hotel room in London.
However, they still made sure they were the talk of the night (well apart from Madonna and her cape, that is) by sharing this selfie, where Kim appeared to be licking her husband's face.
Check out all the best Instagram photos from the Brit Awards below…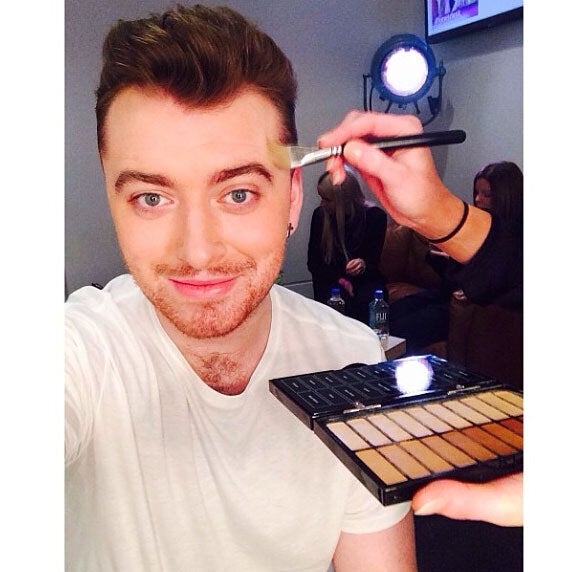 Brit Awards: Best Instagram Snaps Of The Night