Eamonn was apparently 'inspired' to get dressed up in a black cape, with a little help from his co-presenter and wife Ruth Langsford, to kick off Thursday's show.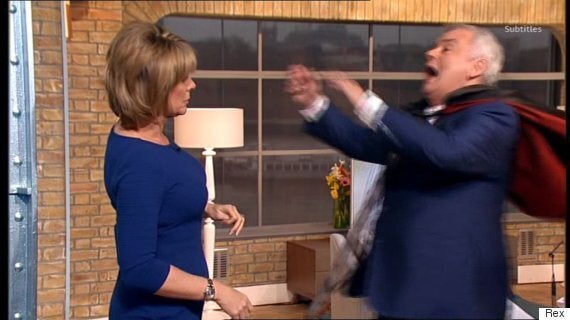 Ruth Langsford and Eamonn Holmes
Following the recreation, Eamonn joked, "Whoever was responsible is getting sacked."
Hmmm, much like some of Madge's team, we reckon.
Ruth was a little more sympathetic, adding: "Poor Madonna. She went with such a bump, but she got up and carried on - unbelievable.
"It was the gasp moment, and had those couple of seconds where she was obviously assessing 'Am I alright? Have I broken my back? Oh my goodness, I've fallen over at The BRITs, can I carry on?'... and then that thing where you jump up after a fall because you're a little bit embarrassed and then [we were] left wondering 'what's she going to do? Is she going to burst into tears?' but off she went and performed."
Eamonn added: "I think there'll be a lot of people crying around her today, but it won't be her!"
Watch Eamonn recreate Madonna's fall in the video above, courtesy of 'This Morning'.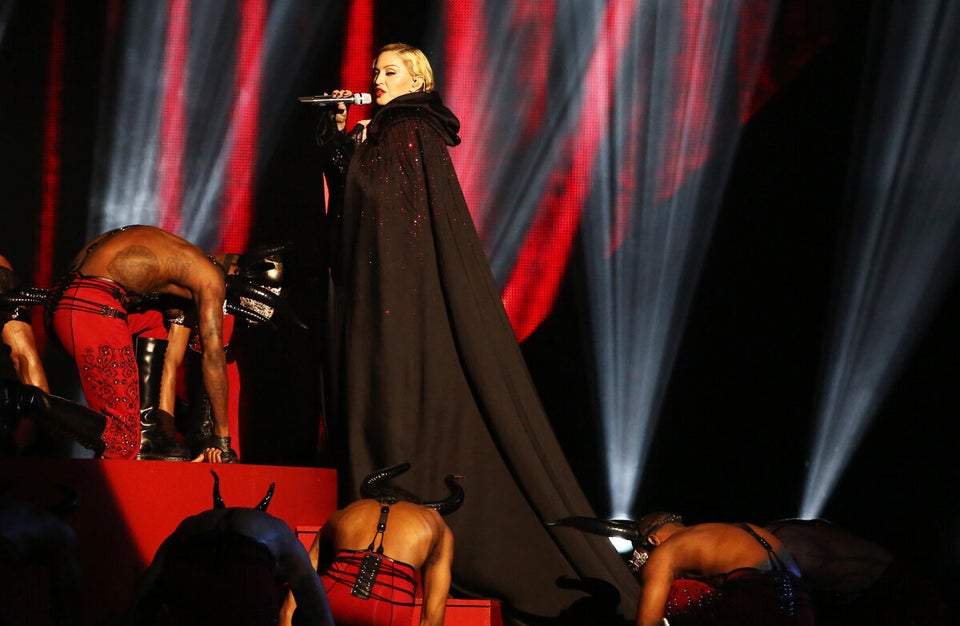 Madonna at the Brit Awards
Popular in the Community