A bride who became too big for her size 20 wedding dress says she has found a new lease of life after ditching her diet of five takeaways a week and losing eight stone.
Vicky Jennings, 29, was living off an unhealthy diet of five cans of Coca Cola daily, five takeaways a week - including doner kebabs, oodles of chocolate and a whole bunch of frozen ready meals in between.
When the bride-to-be's weight rocketed to 16 stone and the sides of her wedding dress had to be made bigger to allow her to fit into it - she knew that something had to give.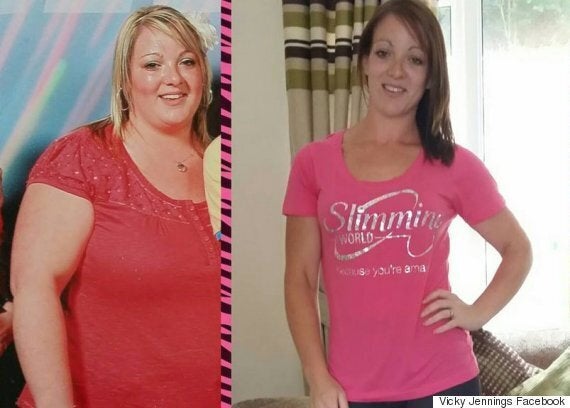 "The dress was already a size 20, which annoyed me anyway since I didn't believe that I was that size at all, so when they had to let it out, it was absolutely horrifying. I was mortified," she said.
The mum from Newton Abbot, Devon - who had previously tried crash dieting but to no avail - decided to ditch the takeaways and join her local Slimming World, where she learnt how to cook healthy, fat-free meals.
In a year, she lost half of her body weight and now weighs just eight stone.
"When I look at my wedding pictures now it feels very odd. I am a completely different person. I've changed so much and feel a lot more confident."
Jennings added that it's been easy to keep the weight off and her lifestyle has completely changed for the better.
She revealed that she has far more energy to run around after her two children and adds that her family life has improved "immeasurably".
"I look forward to summer now and wearing size 10 clothes," said Jennings. "I never thought I'd even enter a gym, let alone enjoy personal training sessions."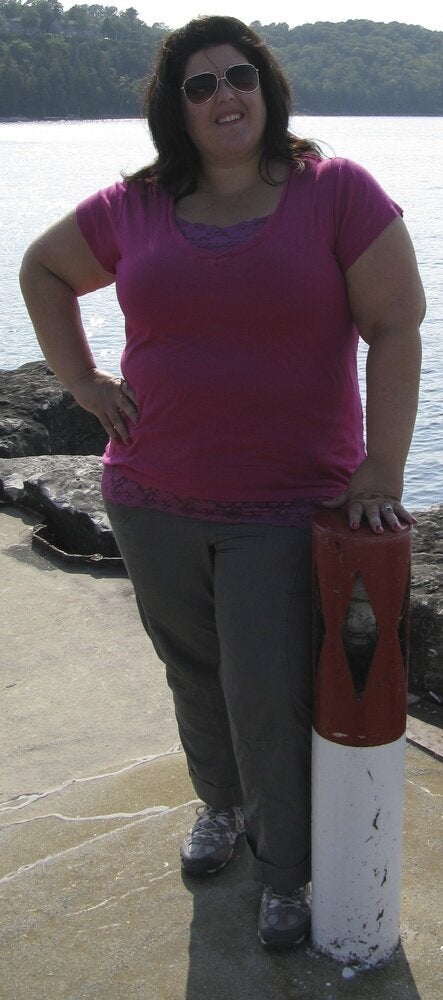 Weight Loss Success Stories