Ukip does not want to "stigmatise" immigrants, according to Nigel Farage. Writing in The Daily Telegraph ahead of Wednesday's major speech on an "ethical" visa system, the Ukip leader said the party would not impose "arbitrary targets" for immigration as it attempts to fend off repeated accusations of racism from critics.
Within the article, Farage admitted the economy does benefit from skilled workers coming from abroad who created jobs and growth, adding that Ukip would create a migration control commission - with a remit to reduce the level of net migration, which was "too high" - they would not be set a target to get down the numbers.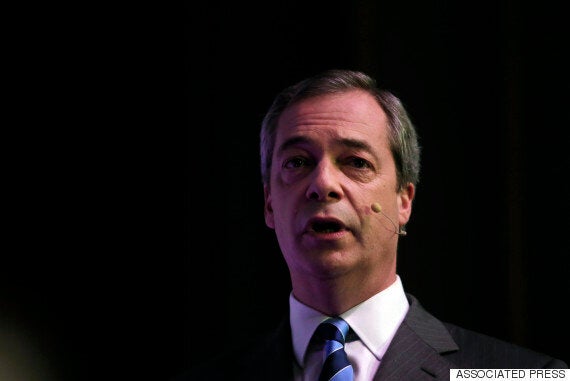 Nigel Farage delivers his speech at the party's spring conference in Margate, England
The move comes after David Cameron was criticised over his failure to deliver on the Conservatives' commitment before the last election to cut net migration to less than 100,000 a year. Farage wrote: "While politicians and the people they represent determine the direction of travel for this country, we will not, unlike the other parties, seek to set arbitrary targets which only result in broken promises."
He said that Ukip wanted to ensure that highly skilled people from the Commonwealth were given a "fair chance" to get into Britain, rather than the current situation where precedence was given to European Union nationals.
"From Jewish migration to Windrush, to the Asian migration in the seventies and eighties - some immigrant communities have indeed integrated and made this country a better place," he wrote. "So what Ukip wants is not to do down migrants. It's not to stigmatise, or discourage, or blame people for coming to this country and trying to make a better life for themselves."
Ukip's proposals include an Australian-style points-based visa system which, it says, would ensure the right numbers of highly-skilled workers were able to enter the country while imposing a five-year moratorium on visas for unskilled workers.
Rules discriminating between EU and non-EU nationals would be abolished, and those workers who qualified under the system would be issued with a visa valid for five years. During that time, they would not be entitled to claim UK benefits and would be expected to take out health insurance. After five years they would be entitled to apply for permanent leave to remain, provided they had not broken the law.
Farage said the measures were necessary to bring down a level of immigration that was "unsustainable, unfair, and unethical".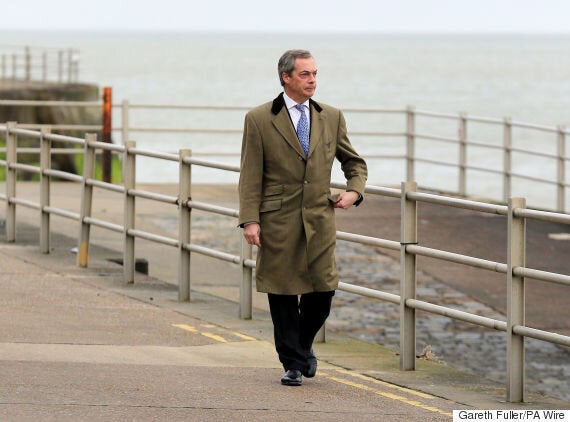 Ukip leader Nigel Farage arrives at the Winter Gardens Theatre in Margate, Kent, for the second day of the UKIP Spring Conference
"That's why Ukip has developed a policy focused around an Australian-style points-based system, led by a newly-formed migration control commission, tasked with bringing numbers down, and focusing on highly-skilled migrants and our Commonwealth friends - as opposed to the low-skilled, Eastern European migration that the Tories and Labour have expanded."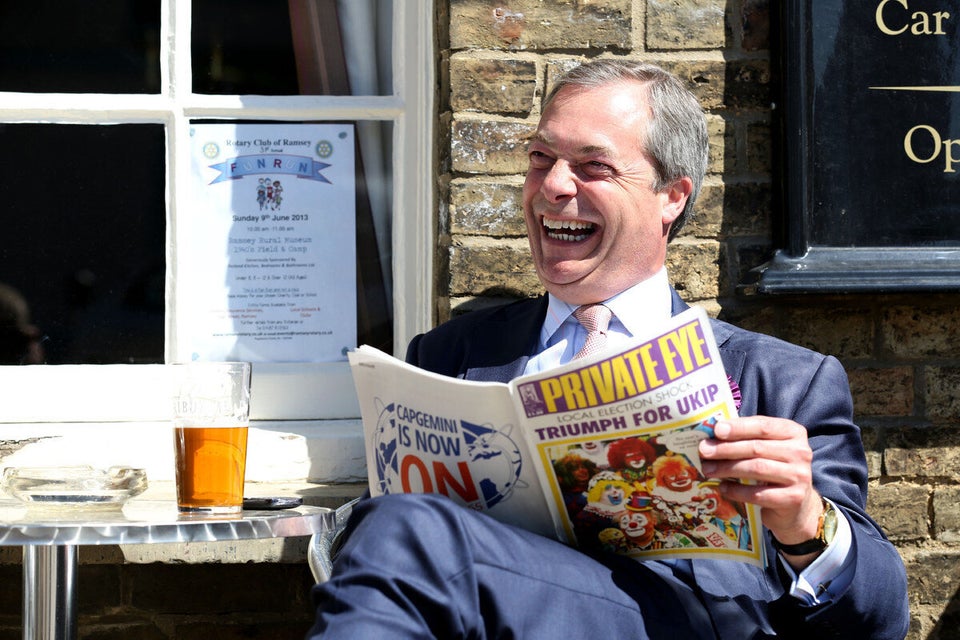 10 photos showing how 'little fun' Nigel Farage has as Ukip leader