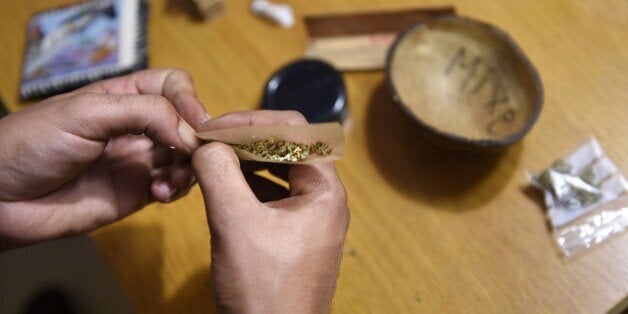 The Virgin owner and deputy prime minister have criticised the UK's so-called 'war on drugs' as a "colossal con" and today laid out their case for decriminalising the use and possession of almost all drugs.
Both men accused current policy of being an "abject failure" and said that a new approach to narcotics was desperately needed.
"The idea of eradicating drugs from the world by waging a war on those who use them is fundamentally flawed for one simple reason: it doesn't reduce drug taking," they wrote in a letter to the Guardian this morning.
"The gulf between the rhetoric and the reality could not be greater. The status quo is a colossal con perpetrated on the public by politicians who are too scared to break the taboo."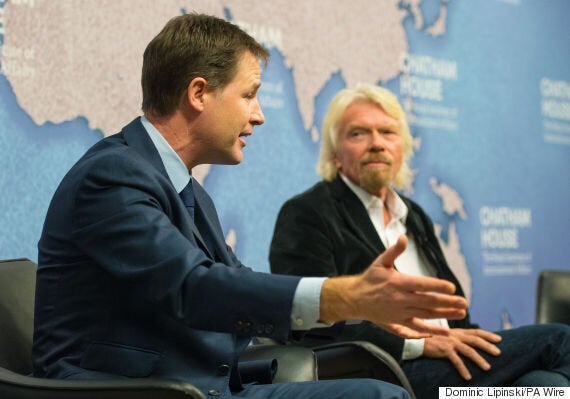 Nick Clegg appears with Richard Branson at a drugs reform talk
Branson, a member on the UN's global commission on drugs policy, makes a point of not endorsing party politics, but is lending his backing to this latest policy pledge.
"The Home Office's own research," he and Clegg wrote, "found there is no apparent correlation between the 'toughness' of a country's approach and the prevalence of adult drug use."
"This devastating conclusion means that we are wasting our scarce resources, and on a grand scale."
In his speech at Chatham House on Wednesday, Mr Clegg said anyone who claimed they were 'anti-drugs' should be pro-reform.
"It's time for the Conservatives and Labour to realise that the world has moved on, reform is no longer a taboo subject and voters expect politicians to deliver results based on solid evidence, not overblown rhetoric," he said.
"What we now need is brave political leadership to openly acknowledge that new ways of controlling illegal drug markets and discouraging use are required."
The Liberal Democrat leader claimed that one-third of 16 to 24-year-olds had taken drugs in the last year alone and urged an end to the "ludicrous" position whereby a "youthful mistake" involving drugs could jeopardise future career prospects.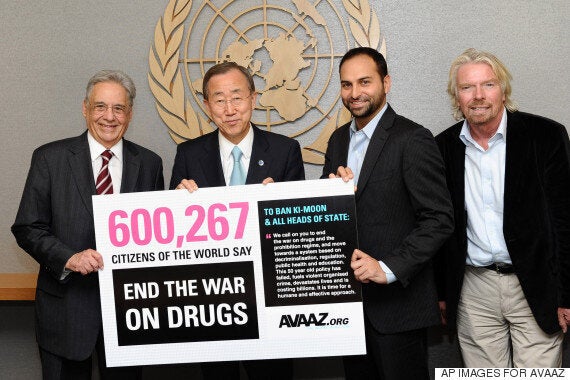 Branson sits on the UN's global commission on drug policy
In a concerted attempt to win over the support of young people, 44% of whom said they planned to vote Lib Dem prior to the last election, Mr Clegg said he would not allow a "stupid mistake" to damage someone's whole future.
"What would you do? If this was your child and you found those drugs would you go to a doctor or police officer to help them? I think nearly all of us would call the health expert.
"And, in the same way, I just don't think it's right for us as a society to write off these young people who haven't hurt anyone else, just made the wrong choice, so early."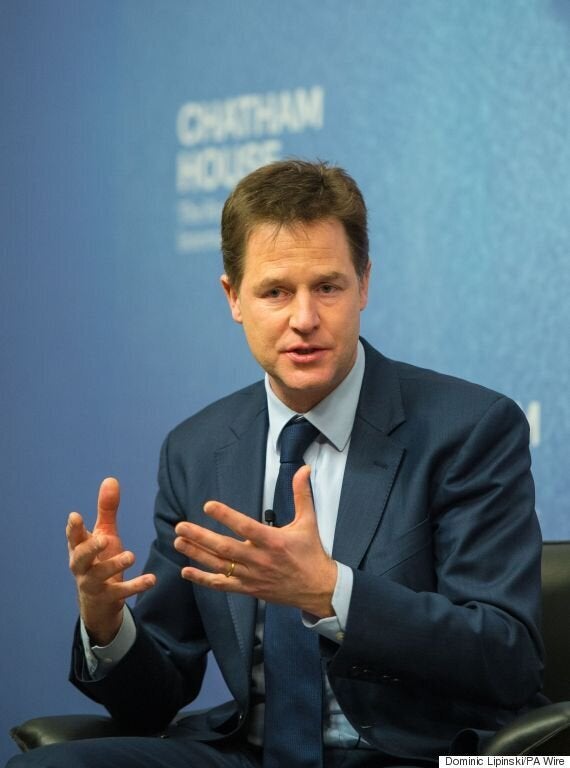 The deputy prime minister spoke at Chatham House on Wednesday
"Our focus should be on getting them the help they need, not punishment, so they can go on to realise their ambitions and make a positive contribution to society."
This major new initiative would hand responsibility for drugs policy from the Home Office to the Department of Health instead.
The Lib Dem's latest announcement follows the resignation of its MP Norman Baker as minster in charge of drugs policy, who quit the Home Office in November, saying there was little support in the department for a "rational evidence-based policy".