A woman in labour has been attacked with a baseball bat and a knife as she prepared to travel to a hospital maternity ward.
The 22-year-old was in her home in Beambridge, Essex, when five masked men broke into her home.
Despite pleading for mercy and explaining she was having contractions, she was beaten and slashed, leaving her with a fractured skull and a cut face, Sky News reports.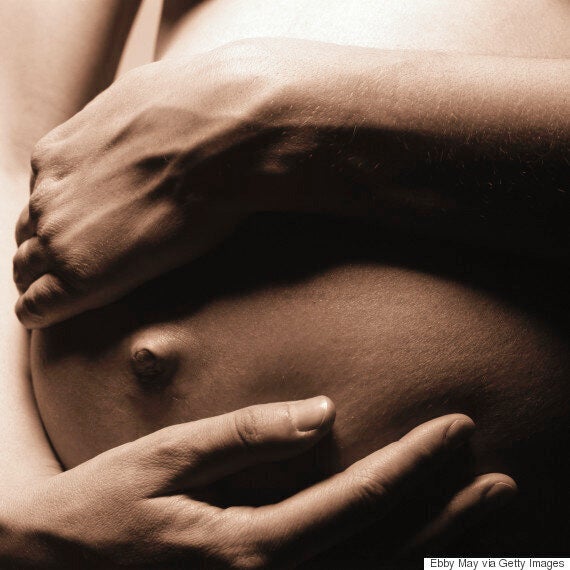 The woman was having contractions when she was attacked (file picture)
The woman's 32-year-old partner was upstairs collecting her hospital bag and attending to their two-year-old child when the attack took place.
He told the Basildon Echo her contractions were six minutes apart when the men broke in.
"I came down running down the stairs and they were attacking her. I just threw my arms around her to protect her. They carried on beating us.
"I was just shouting back at them 'you are wrong man, she is in labour'." Cash and an Apple iPad were stolen.
Miraculously she later gave birth to a health baby boy at Basildon University Hospital.
An Essex Police spokesman told Huffington Post UK: "Police were called shortly after 9pm on Monday, March 2, to a property at Beambridge in Basildon with reports of an aggravated burglary.
"Five men smashed their way into the premises, armed with crow bars and assaulted the male and female occupants before leaving the scene on foot.
"The men are described as aged in their early to mid-20s. One was black and the others were white.
"Officers remain at the scene making enquiries. Anyone with information is asked to contact Essex Police on 101."