Nathan Matthews, 28, spoke only to confirm name address and date of birth at Bristol Magistrates' Court.
He was told he will appear before Bristol Crown Court via video link on Friday. A police van believed to be carrying Nathan Matthews arrives at Bristol Magistrate's Court
Wearing a blue t shirt and unshaven, he appeared in the dock where he was handcuffed to a female dock officer and led away after the brief court hearing, which lasted just one minute.
No details of case given.
His girlfriend, Shauna Hoare, 21, then appeared in the same packed courtroom charged with perverting the course of justice.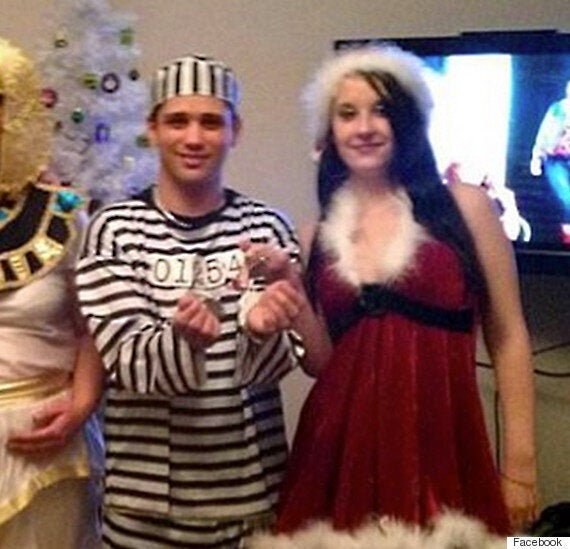 Nathan Matthews pictured with his girlfriend Shauna Hoare at a Christmas fancy dress party
She wore a short-sleeved dark t shirt and had shoulder-length brown hair.
Like Matthews, she was flanked in the dock by two dock officers.
Hoare was remanded in custody to appear before Bristol Crown Court on April 2.
There was no bail application during her briefing hearing, which also lasted just one minute. Body parts in the search for 16-year-old Becky Watts have been found