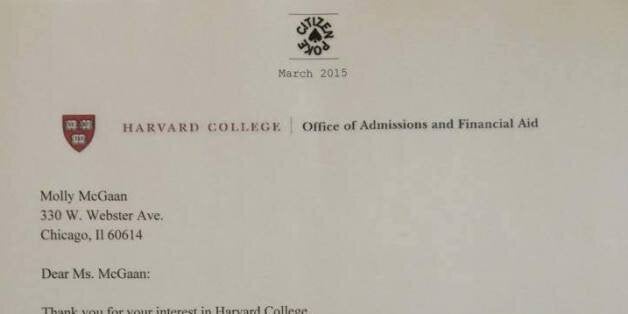 When Molly McGaan wrote a fake rejection letter from Harvard College for her school's satire magazine, she simply wanted to "turn something sad into something funny".
The letter informed McGaan: "We are unable to offer admission to every student, regardless of their proficiency in "dank memes" or their level of "$wagg moneyyyy.".. For future reference, it is not wise to start an essay with the words, "listen here u little slanks" and end with "McGaan out *drops mic*"."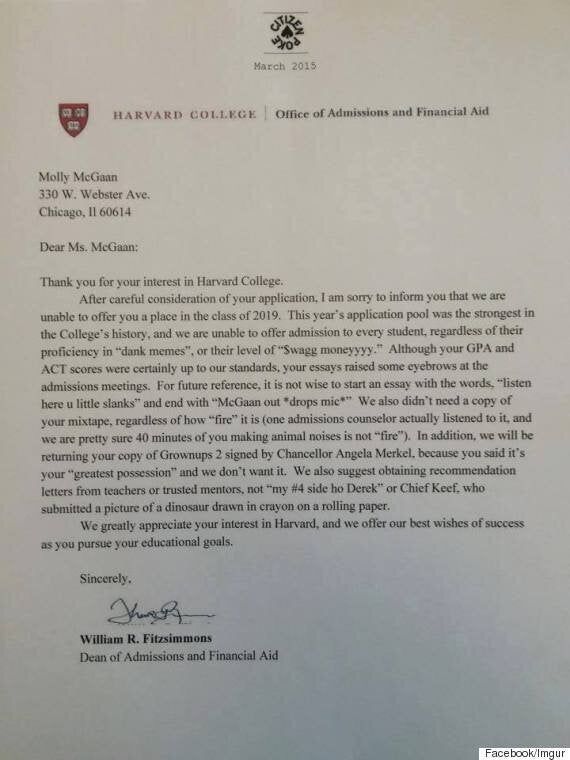 The letter in full, via Imgur.
Now, the teenager is rather concerned about what's going to happen to the real application letter she sent to Harvard, if they catch wind of the prank.
"People legitimately think it's real, which is so bizarre to me. It's just so insane.
"I have no clue what this is going to do to my Harvard [application]."
Popular in the Community