The acting legend sustained head injuries after the incident in Los Angeles on Thursday afternoon.
In the footage, the star's plane can be seen descending towards the golf course in Santa Monica after the engine appears to cut out.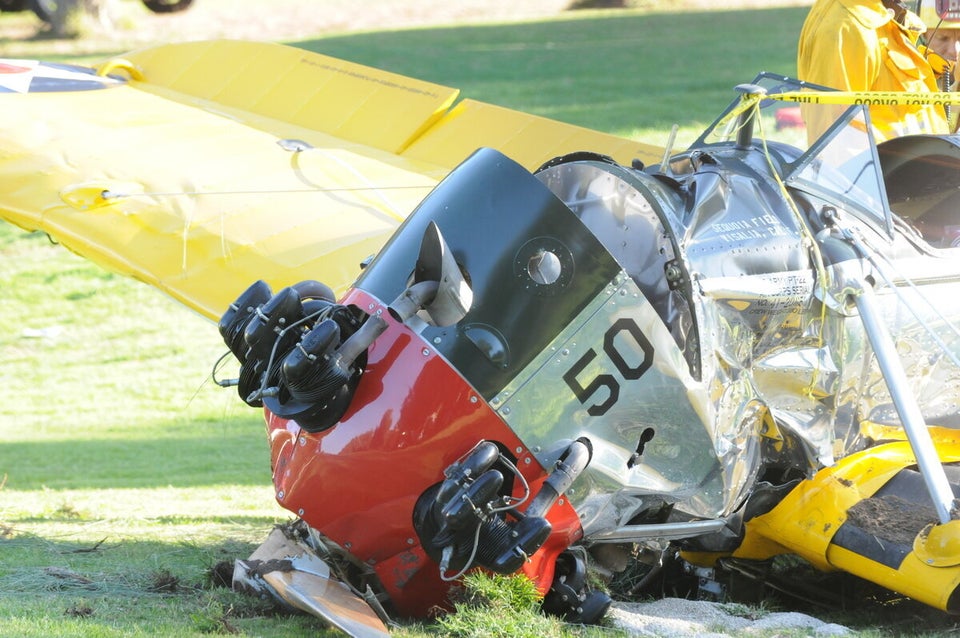 Harrison Ford Plane Crash
An eyewitness said he had watched the plane as it flew over Venice and Monica Beach just moments before the crash.
"He was flying pretty low and it was a distinctive yellow colour," the onlooker said.
"He then went inland over Venice and I saw him turn round, the engine sounded fine and the weather was absolutely clear and fine.
"He seemed to be enjoying a little sightseeing as when he was flying along the beach I noticed him tip his wings so that he would have a better view of the beach.
"He was buzzing around the area for ages."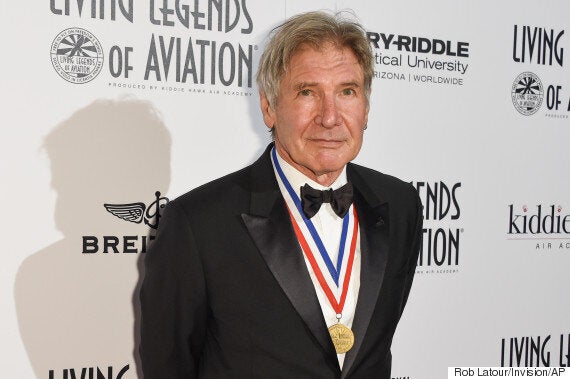 Following the crash, Elaine Miller, who was golfing at the time, said: "He was able to speak, he expressed that he was in pain, which was no surprise.
"He had a significant head wound. He asked someone to hold his legs up, and people were just saying, 'you're okay, the fire department is on its way,' and once police and fire started to arrive, my friends and I sort of backed away and went to the other side of the course to give them room."
The actor was said to be stable in hospital last night.
His publicist later released a statement, which read: "Harrison was flying a World War II vintage plane today which had engine trouble upon take off.
"He had no other choice but to make an emergency landing, which he did safely.
"He was banged up and is in hospital receiving medical care.
"The injuries sustained are not life threatening, and he is expected to make a full recovery."