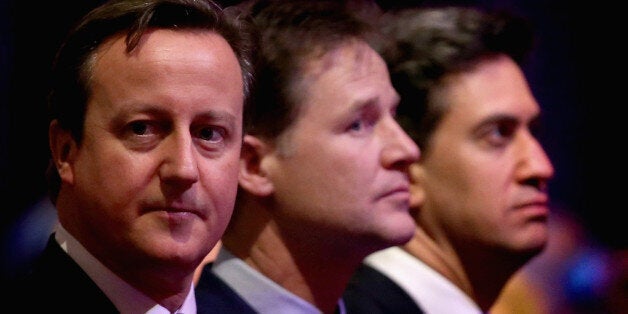 MPs are demanding parliament be recalled on the Saturday after the election in order to give them a chance to formally intervene in any coalition deal-making being done between party leaders.
The general election is on Thursday May 7 but the final result will not be known until some time on Friday May 8.
A cross-party group of MPs led by the chairman of the political and constitutional reform committee, Labour's Graham Allen, have put their names to the following motion: "In the opinion of this House, the next Parliament should be summoned to meet on Saturday 9 May, and that the House should proceed immediately to debate and confirm any proposed arrangements for the composition and programme of the new government."
Signatories include the Conservative chair of the health committee, Sarah Wollaston, former Labour cabinet minister Ben Bradshaw, Respect MP George Galloway and Ukip MP Mark Reckless. Allen has emailed all MPs to canvass for their support in demanding an early recall.
After the May 6 2010 election, which led to a few frantic days of negotiations between David Cameron, Nick Clegg and Gordon Brown over who would form the government, parliament did not meet until May 18.
On Monday, Allen's committee is also due to grill cabinet secretary Sir Jeremy Heywood on how another coalition might be formed. John Cryer, the chair of the Labour Party, Annette Brooke, the chair of the Lib Dem parliamentary party and Graham Brady, the chairman of the powerful Tory backbench 1922 committee will also appear.
In 2010, Clegg secured support from his MPs and party members to enter a coalition with the Tories. However Cameron did not offer the same chance to vote to his MPs - something many backbenchers are demanding next time.