"Why is it so hard to see black and blue?" reads the advert. "The only illusion is if you think it was her choice."

The advert, which forms part of a Salvation Army campaign in South Africa, features a woman laying on her side in a white and gold dress, while covered in black and blue bruises.
Last week, the infamous dress, which appeared black and blue to some but white and gold to others, got everyone talking.
Now, the charity are hoping to continue discussions, but this time about a more pressing issue: violence against women.
A spokesperson for The Salvation Army says: "The Salvation Army sees the devastating effects of domestic violence on women, men and children every day. We support people who are affected in our human trafficking work, our specialist services, Lifehouses and community centres.
"We know that one in four women are victims of domestic violence in the UK: this innovative and powerful campaign by The Salvation Army in South Africa highlights that domestic violence is often overlooked by society. We hope this image helps people to see the true impact of this crime."
For more information on the work of The Salvation Army in South Africa click here.
For more information about The Salvation Army UK and Ireland's work with the victims of domestic violence click here.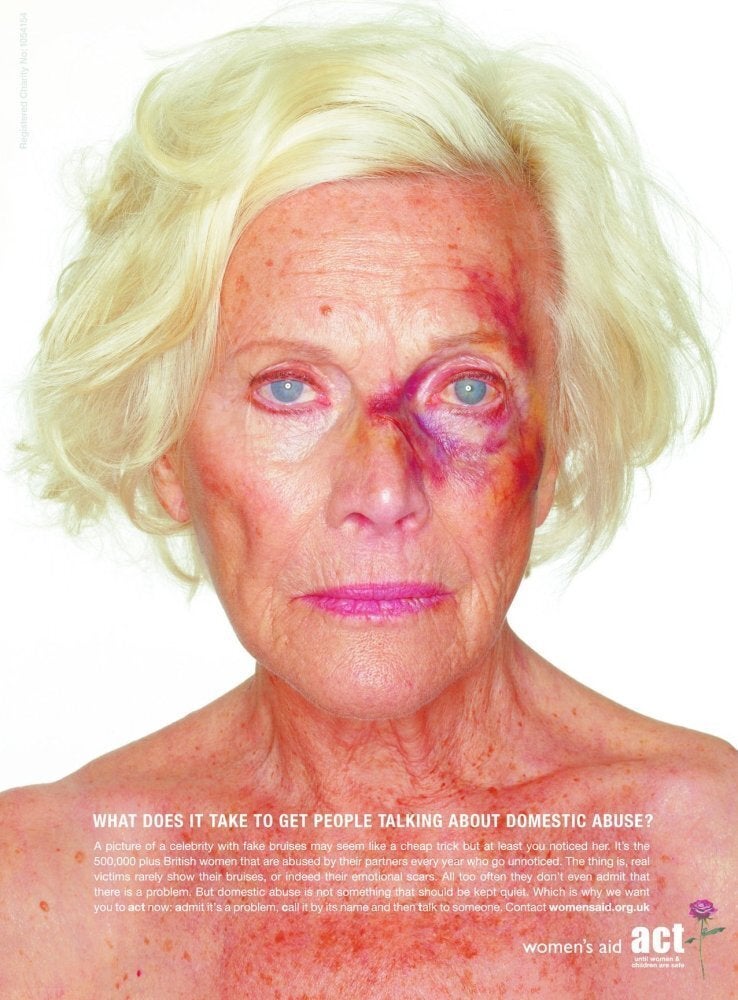 Notable Anti-Domestic Violence Campaigns