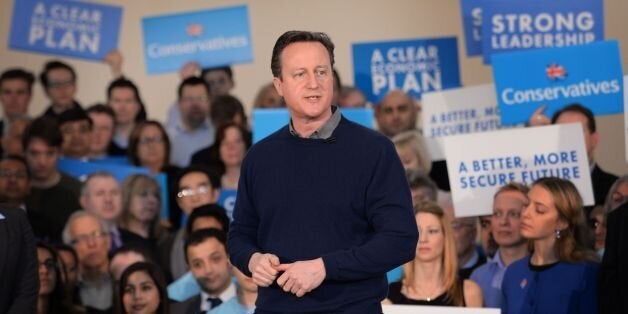 David Cameron insisted today he never described grammar schools as an "albatross", however he did just that in a May 2007 interview amid an internal-party row over selection in education.
Taking questions during a press conference in London today, Cameron said: "I've never said that grammar schools are an albatross. Grammar schools are good schools and I like good schools."
But in an interview with The Evening Standard in May 2007, the then leader of the Opposition warned Tory backbenchers that supporting more grammar schools would be a gift to Labour.
"Far from being some winning slogan, a pledge to build more grammar schools would be an electoral albatross. Labour want to hang it round our neck," he said.
"There is a kind of hopelessness about the demand to bring back grammars on the assumption that this country will only ever be able to offer a decent education to a select few."
At the time, Cameron's decision to move the Conservative Party away from supporting academic selection for children at the age of 11 was deeply controversial with some backbenchers. The then shadow Europe minister, Graham Brady, resigned form the Tory front bench over the issue.
Cameron was speaking today at a campaign event in which he announced a Tory government would open hundreds of new free schools across England by 2020 under a major expansion of the policy. The plan to open at least 500 of the schools, which can be set up by community groups including parents, charities or teachers, will mean an extra 270,000 places at the institutions which were introduced as part of former education secretary Michael Gove's reforms.
In a speech at a school in west London, the Prime Minister hailed the free school initiative as "the most successful schools programme in recent British history".
Popular in the Community