This job advertisement is everything that's wrong with the world.
Recruitment firm, ICS, has faced an immense backlash after posting a suggestive snap of a woman bending over in a short skirt alongside a job advertisement for a secretary.
The company posted the image across their social media accounts with the caption: "Secretary required in Mayfair. Stockings optional! £35K. Ready to assume the position?"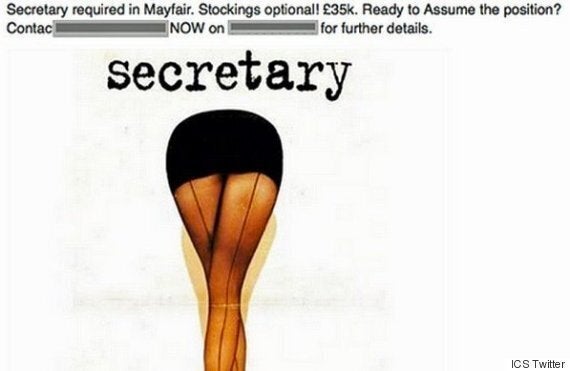 After being faced with a wave of angry Twitter users, the recruitment firm suggested that they were simply referencing the erotic movie Secretary, which starred Maggie Gyllenhaal.
But their justification fell on deaf ears, and many people still thought it was totally inappropriate.
After their excuse did nothing to quell the fire, the firm made the decision to pull the ad.
We think Fifty Shades fever might've gone to their head...