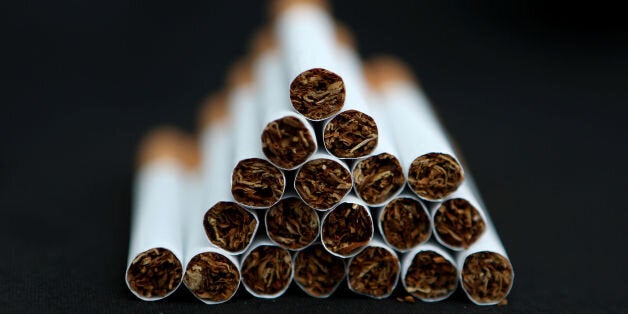 The days of the Marlboro man are well and truly over.
From next year every single packet of cigarettes sold in the UK will look the same after MPs backed historic changes in the law.
Standardised packaging for cigarettes should faces its final hurdle in the House of Lords next week which means boxes of smokes will carry only the brand name and the make, alongside a raft of graphic photos accompanying health warnings.
But the battle against cigarette producers hasn't quite been stubbed out as British American Tobacco will launch a legal challenge if the Lords support today's vote.
Jerome Abelman, Corporate & Regulatory Affairs Director, said: "Legal action is not something we want to undertake, nor is it something we enter into lightly - but the UK Government has left us with no other choice."
Action on Smoking and Health (Ash) celebrated the decision, which they said would protect the next generation from taking up the habit.
Meanwhile, the British Heart Foundation (BHF) described the move as a "landmark victory that will save thousands of lives".
Chief executive Simon Gillespie said: "This is a landmark victory. Too many families are devastated every year by losing a loved one to the deadly consequences of smoking."
He pointed out that the vote coincides with No Smoking Day, a BHF campaign to encourage smokers to try to quit.
Popular in the Community