Smiley the golden retriever was sadly born without eyes, but thanks to Joanne George of Stouffville, Canada, he's bringing joy to others as a hospital therapy dog.
After rescuing the pooch, who was also born with dwarfism, George decided to make Smiley a certified St. John Ambulance Therapy Dog. He spends his time inspiring patients and keeping the elderly company in retirement homes.
The retriever was rescued as a pup facing euthanasia and is now still inspiring people at 12-years-old.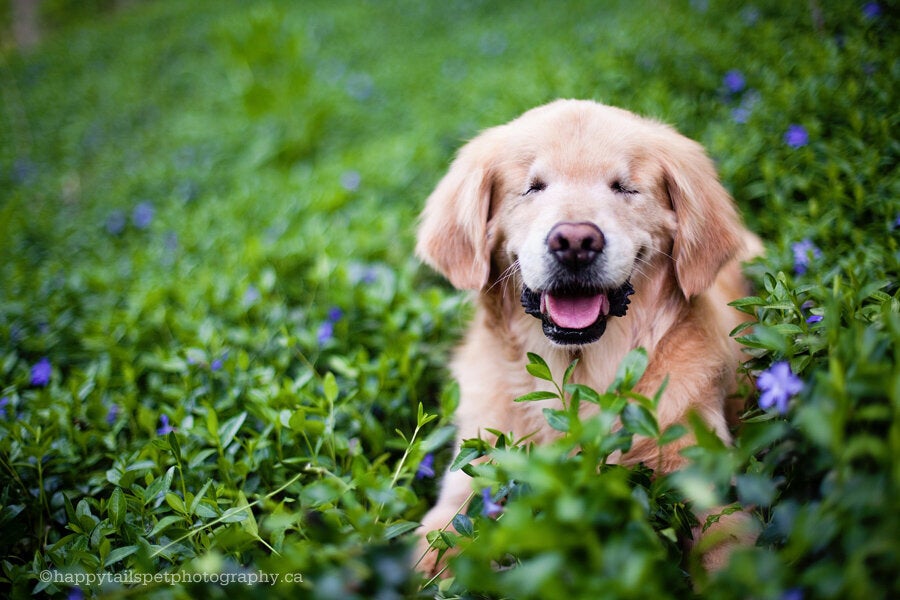 Blind dog becomes service dog
"Dogs can come back from anything, they forget their past. We as humans, dwell on the past."
One man visited by Smiley was unable to communicate or move, but that didn't stop him trying.
"One day, Smiley put his feet up in front of him and he started smiling and making noise," George said. "All of the nurses rushed into the room and said they've never seen him smile - never seen any kind of reaction.
"He came on my first date with me. He was my ring bearer at my wedding," she added.