Swedish prosecutors have made a request to question WikiLeaks' Julian Assange in London as part of their sex crimes investigation, it has been reported.
Prosecutors had previously refused to travel to London, where Assange has taken refuge at the Ecuadorian embassy. Assange's representatives welcomed the moves but said he was "irritated" it has taken so long.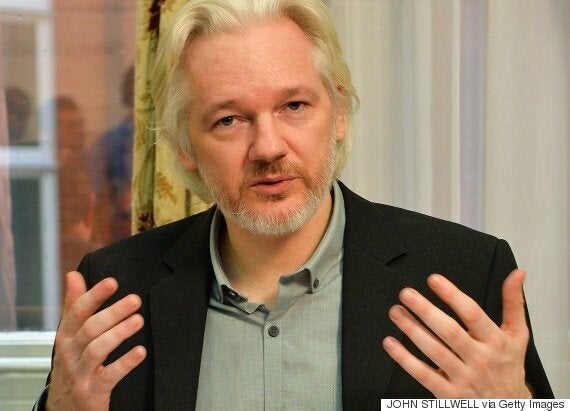 WikiLeaks founder Julian Assange
Lead prosecutor Marianne Ny explained the change in position Friday by saying some of the crimes Assange is accused of will reach their statute of limitations in August. The prosecutors will also request to conduct a DNA test.
"My view has always been that to perform an interview with him at the Ecuadorian embassy in London would lower the quality of the interview, and that he would need to be present in Sweden in any case should there be a trial in the future," Ny said in a statement. "Now that time is of the essence, I have viewed it therefore necessary to accept such deficiencies in the investigation and likewise take the risk that the interview does not move the case forward."
But he said permission had to be sought from both Britain and Ecuador which could delay the questioning. "That means that could take time, despite the fact that we are in a hurry."
Assange has been inside the London embassy since June 2012, after he lost his last appeal against an extradition order to Sweden to face two separate sex assault and rape allegations, which he denies.
He has claimed the extradition would see him removed to the US to face prosecution over Wikileaks' publication of war logs and diplomatic cables that shook the international establishment.
Though he was eventually granted asylum in Ecuador, he has been unable to leave the embassy, as Metropolitan Police officers have guarded the Kensington address since Assange entered, at a cost of several million to the taxpayer, and will arrest him if makes any attempt to leave.
Now, he is said to suffer from a heart defect, a lack of vitamin D and a chronic lung condition after his years of confinement, but still works 17 hour days and runs WikiLeaks' social media operations.
Kristinn Hrafnsson, WikiLeaks's official representative, said he was surprised by the development, given that Mr Assange has been offering for years to be interviewed inside the embassy.
He told the Press Association: "I assume this is because it is extremely likely that Julian will win a case in the Supreme Court in Sweden, determining that the arrest warrant be dropped.
"The court has recently announced it will hear the case, and it is quite obvious it will rule in Julian's favour."
Hrafnsson said the Swedish prosecutor had "done nothing" to move the case forward for years.
A Foreign Office spokesman said: "As we have made clear previously, we stand ready to assist the Swedish prosecutor, as required."
A previous statement said: "It is for the Swedish prosecutor to decide how they proceed with a legal case. Mr Assange is wanted in Sweden to answer allegations about serious sexual offences, and it is for the Swedish prosecutor to decide how and where that takes place.
"The UK remains willing to facilitate the Swedish prosecutor as necessary. However, whilst Mr Assange continues to be outside the reach of the UK authorities, voluntarily providing a statement or taking part in an interview are issues which should be agreed between the Swedish prosecutor, Mr Assange and the Ecuadorian Embassy."
Popular in the Community