After a week of blue skies and sunshine the icy claw of winter is back scratching at the door – as these snowy shots sadly reveal.
County Durham was boasting Christmas card-worthy scenes on Friday and the rest of Britain could follow suit.
Sleet, snow and winds from the east will sweep across the country, with the big freeze set to last until the middle of next week. A car struggles up a hill in Country Durham
Last weekend sun-seekers flocked to the coast to enjoy balmy temperatures of nearly 18C (64F) as bookmakers slashed the odds on March being the hottest on record.
But the weather has made a U-turn and the mercury will plummet to around 5C (41F) tomorrow.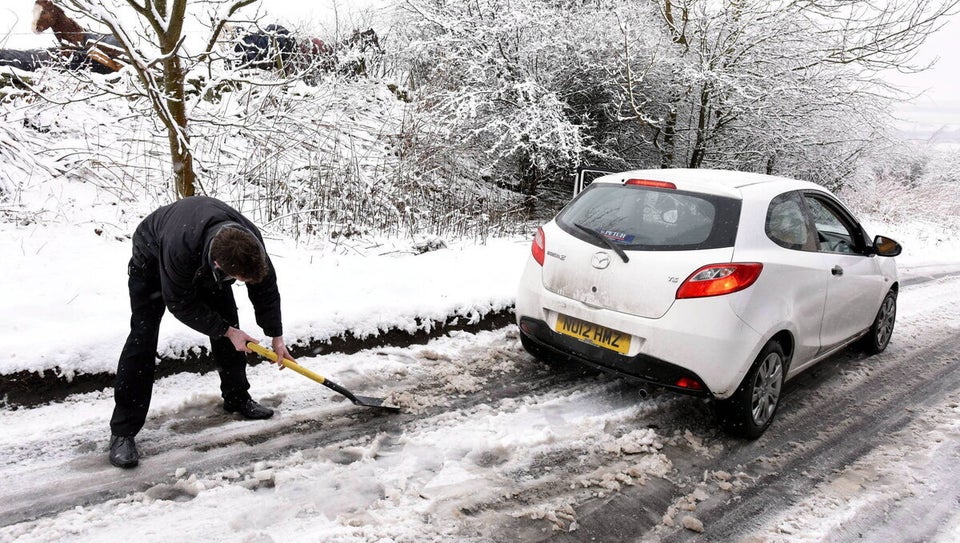 UK snow returns in spring
Met Office spokeswoman Nicola Maxey said: "We are being dominated by high pressure which has developed over Scandinavia and started bringing these winds from the east.
"Over the weekend and for the start of next week we have this strong easterly flow. Those winds ease up a little bit, but it will still be cold with the chance of rain and showers that could be wintry bringing sleet or snow, particularly over higher ground."
Cloudy skies and cool winds have already hit large swathes of Britain.
And the weather will turn cooler over the weekend with temperatures of around 5C or 6C (41F - 43F) in central and northern England, and 7C - 8C (45F - 46F) in the south.
Ms Maxey warned: "It could be feeling a bit colder than that with the wind chill. There is a chance of wintry showers with those colder temperatures and it could be a bit sleety out there.
"Particularly over higher ground such as the Pennines, Dartmoor and Cumbria. But there is a chance it might be a bit sleety lower down as well."
But while Britons should not put away their thermals yet, Ms Maxey said anyone hoping for a snow fight will be disappointed.
She said: "But there won't be any accumulation or build up."
Simon Williams, a spokesman for motoring group RAC, said: "Despite us being well into March, and with some parts of the UK enjoying very mild temperatures in recent days, it does look as if winter might be departing with a sting in its tail.
"While widespread snow and ice isn't likely, motorists will need to remain on their guard, especially when driving more exposed routes."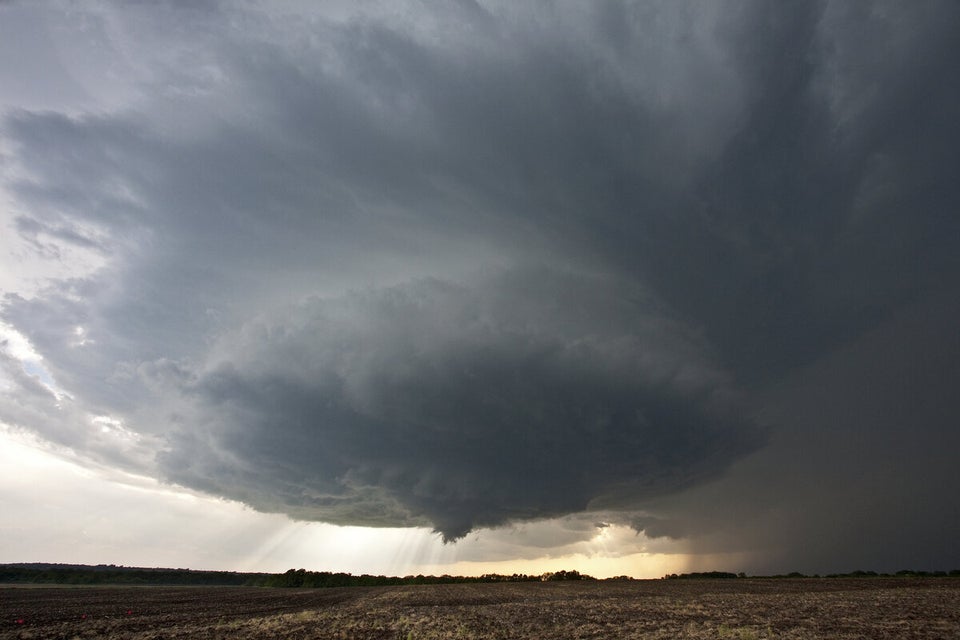 Weird weather phenomena
Popular in the Community