Jeremy Clarkson has thanked the many fans who've spoken out in support, following his 'Top Gear' suspension, but it seems he's also hinted that he could be leaving the show.
READ MORE:
The TV host is currently the subject of an investigation, following a "fracas" with one of the show's producer, that allegedly took place following an argument over catering.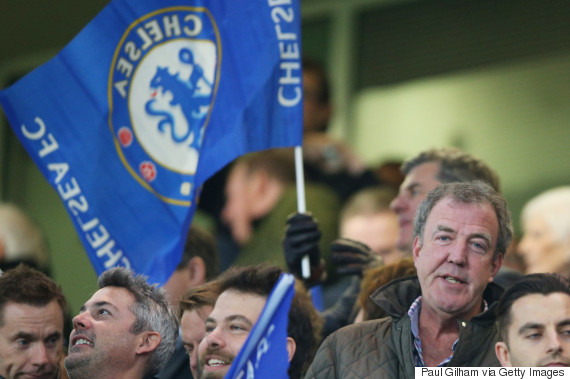 Jeremy Clarkson
Jeremy has made a number of small comments on the issue throughout the week, and now he's addressed it again in his The Sun column.
"As you may have heard, I've been suspended by the BBC following a fracas at a North Yorkshire hotel," he writes. "I don't intend to dwell here on what happened then or what will happen in the future.
"One of the things that has cheered me is how many people have expressed support in the last few days. I'm touched and grateful."
The Bring Back Clarkson campaign has become change.org's fastest growing petition. Jeremy has also found himself a number of celebrity supporters, including Katie Hopkins.
However, the main section of Jeremy's column discusses animal extinction.
After discussing the natural world, Jeremy writes: "The fact is that you can start as many campaigns as you like and call on the support of politicians from all sides, but the day must come when you have to wave goodbye to the big monsters and move on."
Jeremy's previous comments have been rather light-hearted, and earlier this week he even joked about going to the job centre.
While the presenter is currently suspended from the show, rather than fired, there has been plenty of discussion over who could replace him on the motoring show.
LIKE US ON FACEBOOK | FOLLOW US ON TWITTER