In one of the best ambushes on live television of this election camapaign, Ed Balls has challenged George Osborne to a head-to-head debate of the potential chancellors - with the Chancellor awkwardly shaking hands with his opponent.
The senior Labour MP thrust out his hand to the Chancellor during television exchanges between the two in an attempt to secure a deal.
Balls insisted Prime Minister David Cameron may be "scared" of a one-on-one debate with Labour leader Ed Miliband but he was up for the showdown with Osborne.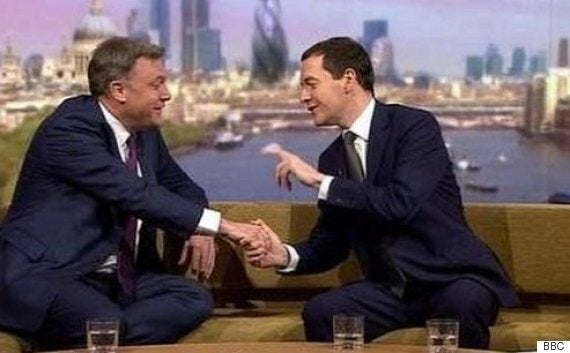 This isn't awkward at all
After he was put on the spot, the Chancellor shook Balls's hand but suggested Danny Alexander, Liberal Democrat Chief Secretary to the Treasury, should be included.
Speaking on BBC One's the Andrew Marr Show, Osborne said he was sure an election debate between the different finance spokesmen of the parties would take place.
Asked if he was keen on the debate, shadow chancellor Balls replied: "Of course, and I would like to go further. George and I don't need the broadcasters to sort these things out.
"George is not a coward. David Cameron doesn't want a head-to-head with Ed Miliband but I'm very happy - I will have a head-to-head debate, just the two of us, the potential chancellors during the election campaign.
Addressing Osborne, he said: "You can say now - are you up for it?"
You can actually see the moment where the Chancellor gulps...
The Chancellor replied: "As I say, happy to have these chancellors' debate, just as we did in the last election."
Balls extended his hand out to Osborne to shake on a one-on-one debate, telling the Chancellor: "Come on George, let's go for it."
Osborne appeared hesitant, saying he would be happy to meet Balls in a debate. He shook the shadow chancellor's hand, adding to Balls: "We're going to see who else wants to be part of it. I have got a very effective Chief Secretary who I think would also want to be part of that debate."
Balls added: "If only David Cameron was up for a one-to-one debate like George, it would be alright - for some reason David Cameron is running scared."
Osborne said: "I think we should include Danny Alexander."
Balls countered: "No, one-to-one. We just shook on it."
Speaking on BBC 5 Live's Pienaar's Politics, Balls said he was unsure if Osborne had agreed to the debate or not.
He said: "He started shaking hands and he was agreeing to a head-to-head debate with me. By the end of the handshake it sounded like he wanted to bring along his deputy Danny Alexander.
"It was clear and then it was unclear. I thought George Osborne was going to do what David Cameron has ducked for weeks and weeks.
"He started the handshake doing it - by the end, constructive ambiguity I think."
Will it happen? Let's see what both sides think they've agreed to.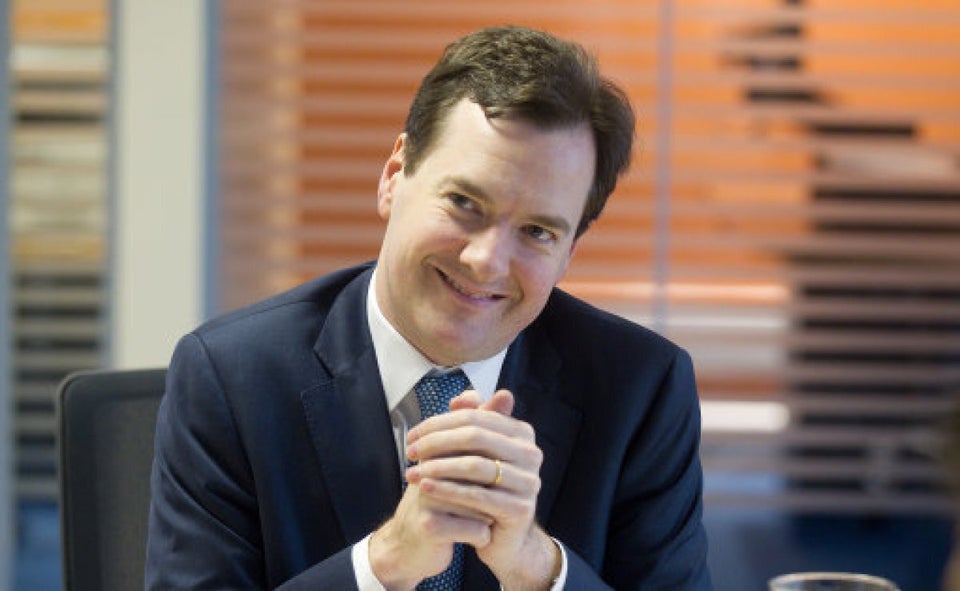 George Osborne Looking Evil