Kate Hudson and Coldplay's Chris Martin have been spotted enjoying some time together, with a day at the beach in Malibu.
The actress, who announced her split from Muse frontman Matt Bellamy in December 2014, was spotted soaking up the sun with Chris.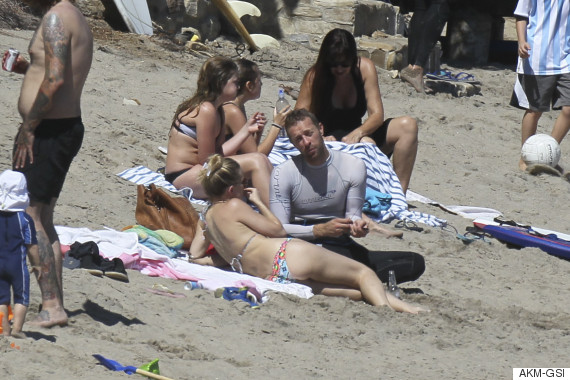 Kate and Chris relax on the beach
Kate's two children and Chris's kids Apple and Moses joined them for the day out, and after chatting to the actress on the beach, Chris made the most of the weather and went surfing.
It is believed that Kate is currently single, while Chris is reportedly dating Jennifer Lawrence, following his 2014 marriage split.
While Chris has been reluctant to open up about his love life, his ex-wife Gwyneth Paltrow appears to have given J-Law her seal of approval.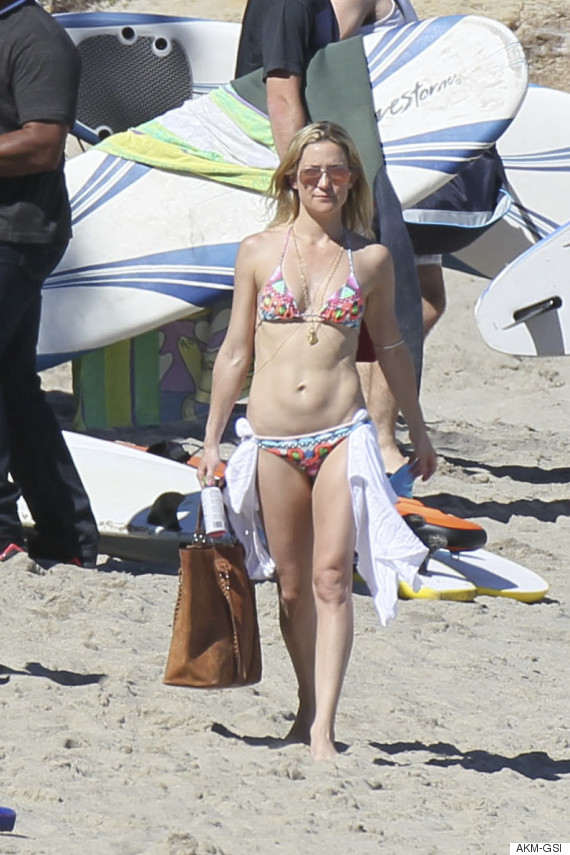 Kate Hudson
"Who says I don't approve of Jennifer Lawrence?" she said during a US TV show appearance. "I respect him as the father of my children…It's his decision…He wouldn't be with someone who isn't great."
Chris and Jen were spotted together for the first time in September 2014, when they attended the iHeartRadio Music Festival in LA.
LIKE US ON FACEBOOK | FOLLOW US ON TWITTER