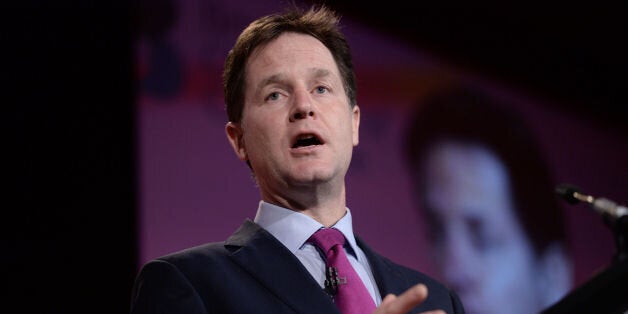 Nick Clegg has vetoed Conservative plans to introduce new terror laws in order to prevent extremists from speaking at universities.
The Deputy Prime Minister blocked the plans to new laws in a private talk with the Prime Minister, David Cameron, the Daily Telegraph reported. The new law was intended to stop extremists brainwashing university students.
The Terrorism Act 2000 was designed as a merging provision, drawing together previous anti-terror laws into a single code that would not require renewal or re-enactment (apart from that related to Northern Ireland). Since the passage of that Act, the deadly consequences of terrorism have been radically highlighted in the West by September 11 attacks, the Madrid bombings, the 7/7 bombings in London and a range of failed domestic and international plots.
The current government's proposed Counter-Terrorism & Security Bill provides a range of authoritarian measures. The Bill would create a legal obligation on universities, schools, GPs, prisons, and even nurseries to "monitor for extremism."
Draft legal guidelines which were published by the Household Workplace in December detailing how the ban would function, have now been scrapped.