Lifelong Labour supporter Cheryl Fernandez-Versini has become the latest millionaire celebrity to hit out at the party's plans for a mansion tax, claiming it would "fuck her over".
In an interview with the Telegraph to be published in Stella magazine on Sunday, the former Girls Aloud star and X Factor judge said: "It's hard for me, because all my friends and family vote Labour."
But Fernandez-Versini, who in 2012 was named the second richest young musician in the Sunday Times Rich list with a net worth of £12m, added the proposals which would see people living in homes worth £2-3 million pay an extra £250 a month in tax, could see her changing her political allegiances.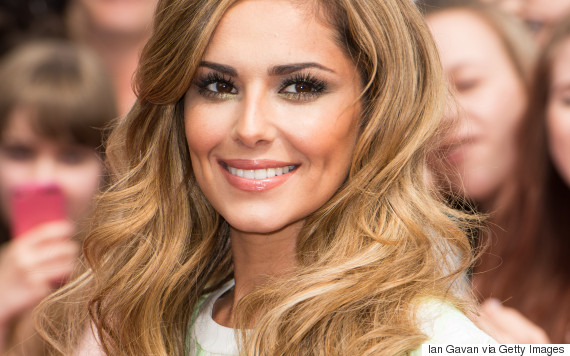 'I pay a fucking lot of tax': Cheryl Fernandez-Versini
When asked whether she would consider voting for David Cameron, the 31-year-old singer replied: "Not really. I want to hear what everyone's got to say.
"I've always been Labour all my life but I want to hear what they've got to say for myself. Now that I'm a mature woman.
"I feel like a greater responsibility now to vote for who runs our country. And I pay a fucking lot of tax. So I think that I need to have a really well-informed, well-educated opinion."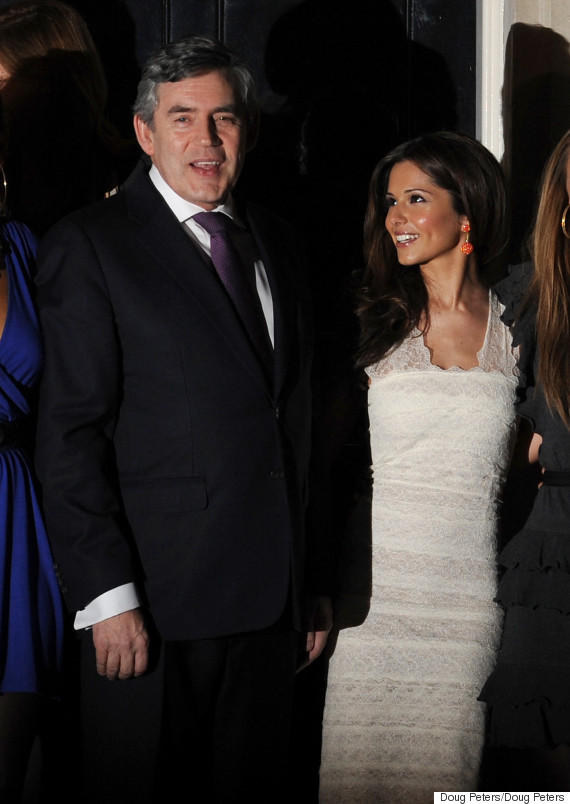 Cheryl pictured with Gordon Brown outside 10 Downing Street in 2009
Since the story broke, Fernandez-Versini's PR has denied her client made any comments about mansion tax.
SupersonicPR tweeted: "Cheryl never discussed mansion tax in the Stella magazine interview. Her words have been taken out of context."
Cheryl never discussed mansion tax in the Stella magazine interview. Her words have been taken out of context.

— Supersonic PR (@supersonicpr) March 20, 2015
In 2009 the Heaton-born superstar responded to Cameron's comment she was the "most fanciable" member of Girls Aloud with the words: "Brrrr. Slippery isn't he?"
Speaking to Q Magazine, she added: "We've always been Labour in our family, it just feels wrong not to be. Better the devil you know."
Labour's mansion tax, proposed by Ed Miliband would raise would raise £1.2 billion a year through a levy on homes worth more than £2 million.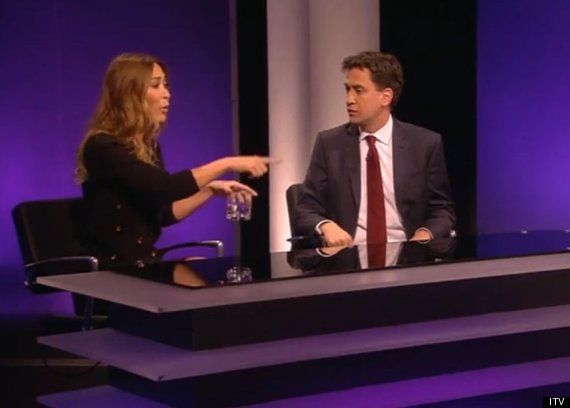 Not a fan: Ed Miliband and Myleene Klass
The money would contribute to Labour's promised £2.5 billion NHS "Time to Care Fund", with other bands for more expensive properties.
Miliband has also faced celebrity opposition to the proposed tax from pop singer Myleene Klass, who complained it would hit "little grannies" living in modest homes in London, rather than the super rich he claimed it would target.
Appearing on ITV's The Agenda, Klass raged: "For me, what is so disturbing is the name in its own right: 'mansion'. So immediately you conjure up in your head these Barbie-esque houses ... but in London, which is where 80% of the people who are going to be paying this tax actually live - the South East of England - have you seen what that amount of money can get you? Often it's like a garage."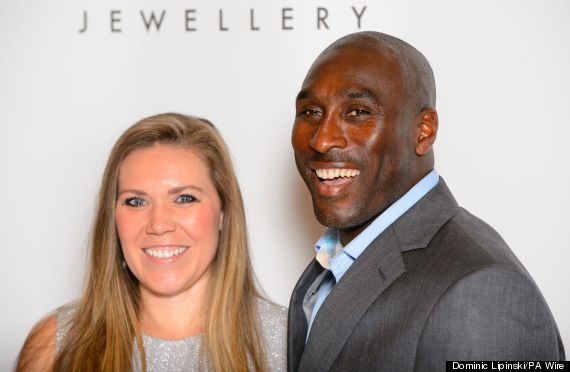 Campbell and his wife, Fiona, want £25m for their house
Former Arsenal and England defender Sol Campbell also weighed in with a tweet which labeled Labour "the grim reaper of business entrepreneurs."
Meanwhile multi-millionaire Hollywood scion Angelina Jolie has said the tax "could put me off" moving to Britain.