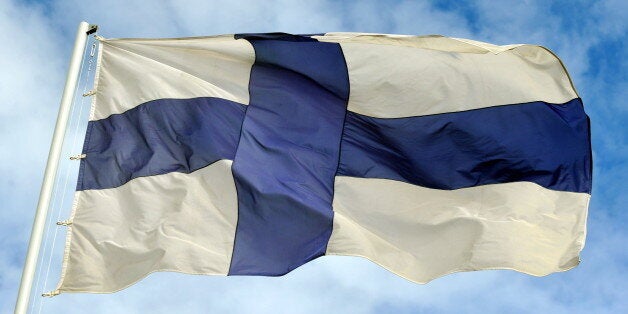 Finland is set to embark on a radical overhaul of its education system, scrapping "teaching by subject" and replacing it with "teaching by topic" under a set new measures revealed by Helsinki's head of youth and adult education Liisa Pohjolainen.
Although long heralded as a model of a successful educational system, with record high rates of literacy and numeracy, Finland have outlined plans to drastically change its education methods, starting in capital city Helsinki.
Amongst a host of changes, there are plans to introduce a programme based around "teaching by topic" rather than the more traditional "teaching by subject" methods, which are already being phased out for 16 year olds in the city.
This change will see subject specific lessons, such as Geography and History, replaced by pupils being taught cross-subject topics, such as the European Union, which would combine aspects of Economics, Geography and Languages.
There will also be changes to the format of lessons, with the traditional, more passive approach being replaced by a more collaborative method of learning. Instead of sitting and listening to the teacher, students will be encouraged to work together to discuss and solve problems.
Unveiling the plans, Liisa Pohjolainen hinted more changes were to come in the future: "This is going to be a big change in education in Finland that we're just beginning," she said.
Helsinki's development manager Pasi Silander also backed the changes: "What we need now is a different kind of education to prepare people for working life.
"We therefore have to make the changes in education that are necessary for industry and modern society".
However, some teachers and heads have expressed concerns about ditching long-standing methods, having spent their entire life focussing on a single subject.
To ease the transition, Helsinki's education manager Marjo Kyllonen has advocated a "co-teaching" approach, where more than one subject specialist is involved in lesson planning. Teachers who adopt this approach will receive a small increase in their salary.
Around 70% of Helsinki's high school teachers have now been trained in this approach.
According to early reports, the new system is already benefitting Finish students. In the two years since the system started being implemented, pupil "outcomes" - a term preferred to standards - have been on the rise. Ms Kyllonen's blueprint, which will be published next month, will see these reforms in place across Finland by 2020.