The HTC One M8 was quite simply the best android smartphone of the last generation, it was better looking than the Galaxy S5 and it managed to match the Xperia Z2 for power. Even now it remains one of the best phones HTC has ever made.
Keen to try and capture the spirit of the last one, the M9 then is a carefully measured upgrade in almost every arena, it's lighter, faster and has a number of key software updates that are designed to make your life easier.
And yet, as you'll see from our time with the M9, it's missing something crucial.
5-inch Full HD Display
Snapdragon 810 Processor
BoomSound Speakers With Dolby Audio
HTC Sense 5.0
20MP Rear-Facing Camera, UltraPixel Front-Facing Camera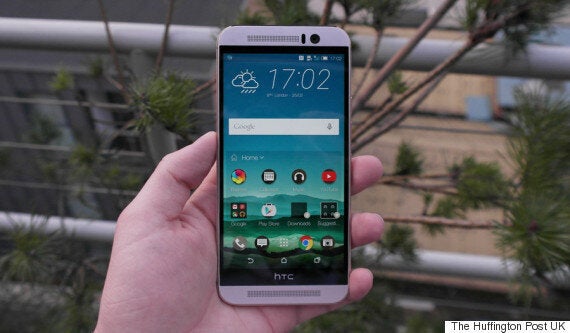 To hold and look at you'd be forgiven for confusing the M9 with its predecessor, the design is nothing more than an evolution.
Whereas the M8 had an entirely unibody shell HTC has chosen to go for a two-tone layered design with the M9. This means that the continuous line all the way to the screen is gone, instead replaced by a very minor lip that shows where the case ends and the screen starts.
Now this is entirely subjective but we actually don't prefer the new design. The two-tone feels like an odd addition, especially when the cost is the loss of the continuously sweeping unibody case. Sure it's easier to grip onto now, but the edges are sharp and it just doesn't strike us as a step forward.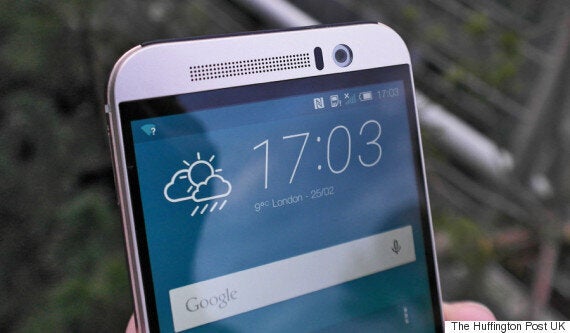 HTC has addressed the issue that the M8 was literally too tall for its own power button, you could never easily reach the lock/unlock button with one hand. That's now on the side, which is good for everyone.
While the phone is not uncomfortable to hold generally we did find that our unit was almost constantly warm. It's usually accepted that when first turned on a phone can get warm through the sheer tidal wave of apps it then has to download courtesy of Google. Unfortunately the M9 remained ever so slightly warm when performing even light tasks. It's not a be all and end all, it's just something to bear in mind.
HTC's Sense Android software has always been one of its strongest features and we're happy to report that with the M9, this remains the case.
The new version of Sense is a perfect example of taking something that works, adding features that people want and then making it all fit together as thought it had always been there.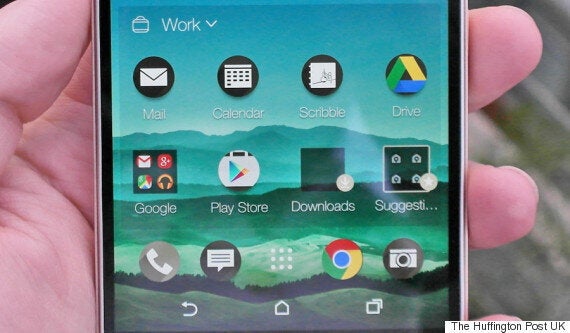 One of the great additions comes in the form of a geo-fenced app tray that sits on the home screen. Once you've set the phone to recognise where work and home are, the apps will change dependent on what you need. It takes a while for it to learn and this early process can be annoying, but give it just a few days and you'll already find that it's a wonderfully helpful tool for those that want their personal phone to also be their work phone.
The rest of Sense is equally as useful. The new Theme Generator is a glorious palette of choice letting you mix and match icons with theme colours and overall design languages.
HTC has given the M9 a major hardware boost, the camera is now a massive 20MP affair while the BoomSound stereo speakers have been given a considerable upgrade both in terms of quality and volume capacity.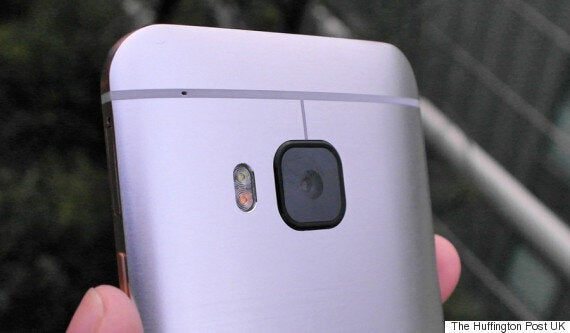 The camera is an odd one because while it's clearly a bigger sensor, people no longer care about megapixels, they want their photos to be great in almost any condition, and that means low light. With this taken into consideration it's rather odd then that in terms of all-round performance, the front-facing Ultrapixel camera is better. While pictures are clearly smaller, they're just better lit. The 20MP camera is good, it's just not as good as it should have been.
While the camera is a disappointment over the last model, the speakers are a considerable improvement. Now it's entirely up to you as to whether you feel a phone's external speaker is worthy of such attention. Some might argue that with an ocean of cheap Bluetooth speakers out there you're certainly not short of ways to be antisocial in park.
Well despite this HTC has given the M9's speakers a hefty upgrade and we're happy to report that the differences are positive. Not only are the speakers now considerably louder but they're also much clearer thanks to some nifty software assistance from Dolby Audio.
Finally of course is power, and how that power affects the battery life. The M9 comes with the latest Snapdragon 810 64-bit processor, 3GB RAM and 32GB of storage. When it comes to using the phone, this is going to mean almost nothing because when you're putting that much power into a smartphone you're really going to have to push it to even see a hint of trouble. It's incredibly fast.
How does all that power affect the battery life? Well we managed to get a solid day of pretty constant light usage including messages, tweets, Spotify and more. It's pretty much on par with the M8, which considering the increase in power is impressive.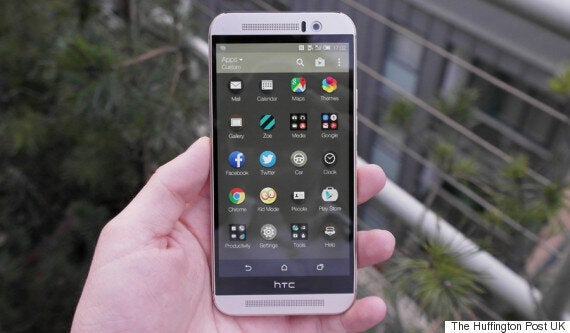 All of this then sounds good, the problem is that it's not just very interesting. Simply saying something is better doesn't actually mean that it's better, if you get our meaning.
The M9 is a great phone, of that there's no doubt. It's just not the phone that we'll immediately turn to when someone asks us which one to buy.
The design is great but it's not what we'd consider a step forward, the bezel around that 5-inch screen is just still too big at this stage and while the software and audio have both been given great updates, they're just not enough.

Related