NEW YORK -- A caring Christian TV star has showed the compassion of his scriptural belief by fantasising about the violent rape and torture of an atheist family. Phil Robertson, a biblically bearded businessman and patriarch of the Duck Dynasty reality show, pondered the graphic sexual imagery at a prayer breakfast in Vero Beach Florida on Friday.
To seemingly illustrate an argument that without God there is no morality, Robertson grunted: "I'll make a bet with you… Two guys break into an atheist's home. He has a little atheist wife and two little atheist daughters. Two guys break into his home and tie him up in a chair and gag him."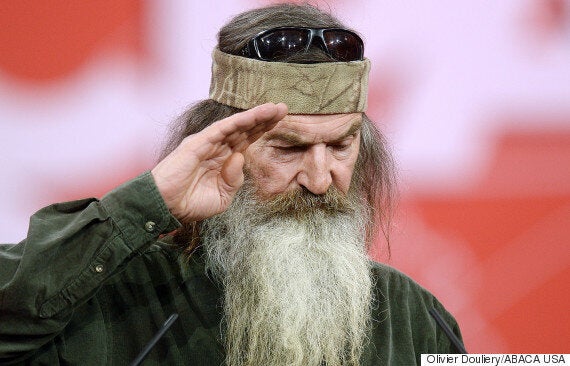 Phil Robertson accepts the Andrew Breitbart Defender of the First Amendment Award from Citizens United at the 42nd annual Conservative Political Action Conference February 27, 2015
"Then they take his two daughters in front of him and rape both of them and then shoot them, and they take his wife and then decapitate her head off in front of him," he panted, "and then they can look at him and say, 'Isn't it great that I don't have to worry about being judged? Isn't it great that there's nothing wrong with this? There's no right or wrong, now, is it dude?'"
He moaned: "Then you take a sharp knife and take his manhood and hold it in front of him and say, 'wouldn't it be something if there was something wrong with this?' But you're the one who says there is no God, there's no right, there's no wrong, so we're just having fun. We're sick in the head, have a nice day. If it happened to them, they probably would say, 'Something about this just ain't right.'"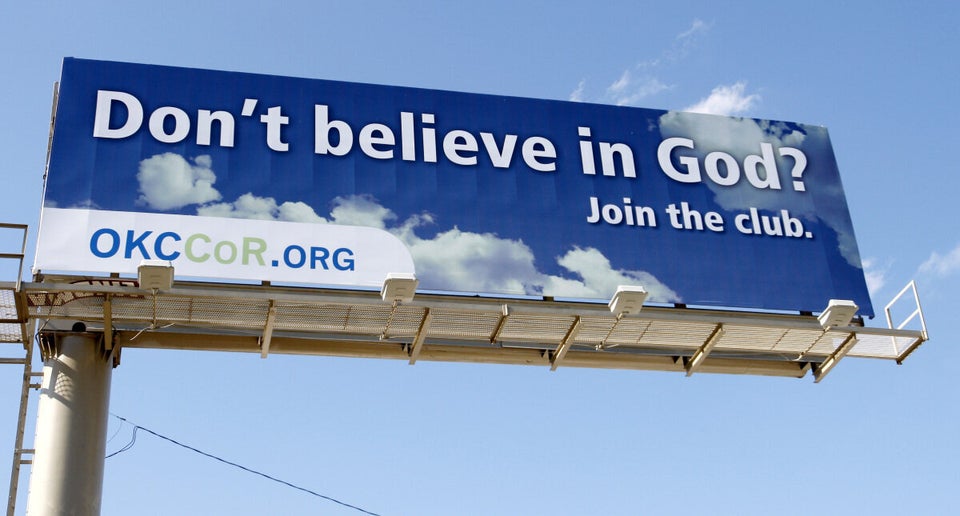 Atheist Billboards