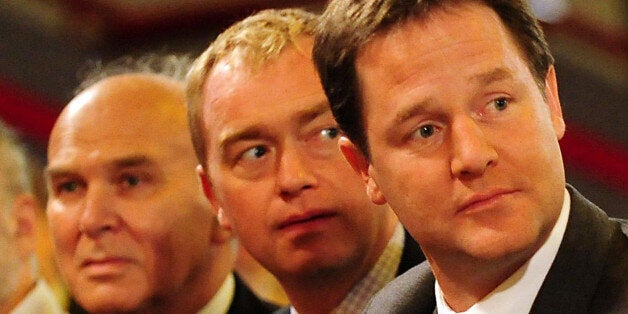 Vince Cable has warned that Tim Farron, one of the most strongly-backed candidates to replace Nick Clegg, would not be "credible" as leader of the Liberal Democrats.
While David Cameron's unexpected decision to effectively fire the starting gun on the Conservative leadership campaign to succeed him has dominated the news in the last 24-hours, moves for the Lib Dem crown are also underway.
Farron, the left-leaning Westmorland and Lonsdale, is widely seen as the favourite to succeed Clegg. But he last week annoyed some in the party by saying the Lib Dems had been "tarnished" by coalition with the Conservatives. Former leader Paddy Ashdown said that "judgement is not his strong suit" when asked about Farron.
Speaking to BuzzFeed today, Cable suggested that Farron's failure to achieve ministerial office during the coalition would stand in the way of him being seen as leadership material.
Cable said: "He's a very good campaigning MP, but he's never been in government and has never had to make difficult decisions and I think his credibility isn't great.
"You know, he's an entertaining speaker and has a bit of a fan club. But I suspect he would not be seen as a very credible leader, at least now. Maybe in five, 10 years' time, things are different."
He added: "The closer we get to an election and the more uncertain it seems, the more people will want people who are seen to be competent and reliable."
Asked whether he would personally stand as leader if Clegg stood down, Cable said: "We've got one at the moment so the working assumption we're making is that he's going to continue."
In a recent interview with The Huffinton Post, Farron said it was an "accident" that he did not join the government in this parliament and said he would like to be housing minister in any future coalition.
Farron also said Clegg was not bothered by speculation that he might run for leader. "I've had chats with Nick Clegg about this and he is absolutely lovely about it. People write stuff about me. He had it happen to him. I am very grateful to him about how decent he is about it all," he said.