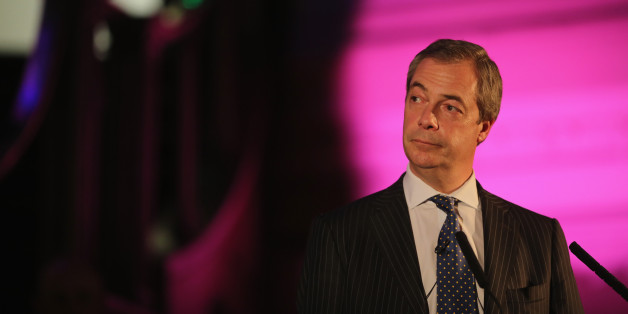 Dan Kitwood via Getty Images
The Tumblr 'How Many Ukip Members Have Been Suspended' is doing a sterling job keeping track of suspensions from Nigel Farage's party.
But can you tell the difference between a real reason for a Ukip suspension, or one we just made up? Try our fun quiz to find out!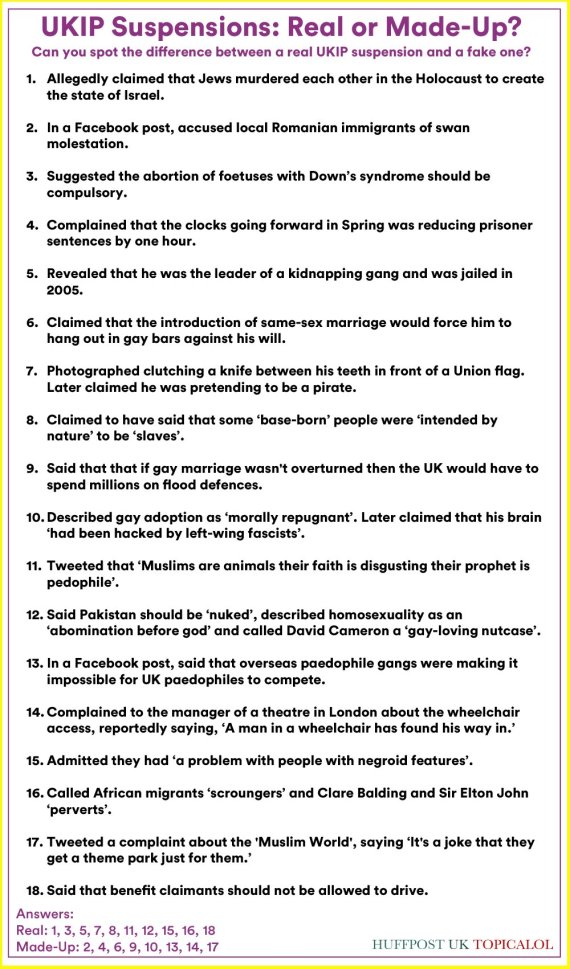 (Quiz created for HuffPost UK Comedy by Jason Spacey, David Bereseford, Handface and Andrea Mann)
SEE ALSO: These One-Star Amazon Reviews Of Nigel Farage's Book Are Hilarious