J.K Rowling doesn't write tweets all that often but when she does they tend to be absolute gems and her latest is no exception.
On Tuesday, the 'Harry Potter' author was responding to a fan who said she couldn't picture Dumbledore the wizard as homosexual.
Rowling, replied like this...
Nicely done, @jk_rowling... pic.twitter.com/7tc2KQCOvl

— Robert Perry (Pez) (@pez_sez) March 24, 2015
Bravo.
The response seems to have pleased the original questioner who, credit to her, praised the author.
@jk_rowling amazing answer... Yes you are absolutely right. Such an inspiration!!!

— Ana Kocovic (@anakocovic21) March 24, 2015
The sexuality of Dumbledore was revealed by Rowling around eight years ago after the publication of the last in the Harry Potter series, 'Harry Potter and the Deathly Hallows'.
It's far from the first time Rowling has been our Twitter hero of the week - earlier in the year she destroyed Rupert Murdoch for blaming the Charlie Hebdo attacks on Muslims.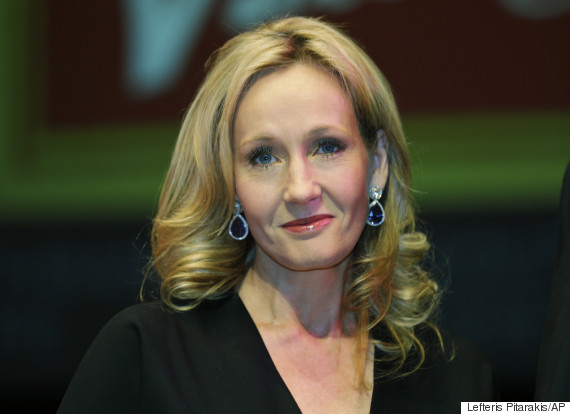 JK Rowling
The writer was responding to Murdoch's crass suggestion that all Muslims should take responsibility for the terrorists who carried out three days of attacks in Paris.
The surge of violence included the slaughter of 12 people at the Paris offices of satirical newspaper Charlie Hebdo.
The media mogul tweeted that "maybe" most Muslims were peaceful, but the 1.4 billion followers of the religion should be held accountable for the attacks until they acknowledge the "jihadist cancer" in their faith.
Rowling replied: "I was born Christian. If that makes Rupert Murdoch my responsibility, I'll auto-excommunicate."
I was born Christian. If that makes Rupert Murdoch my responsibility, I'll auto-excommunicate. http://t.co/Atw1wNk8UX

— J.K. Rowling (@jk_rowling) January 11, 2015