A photo of a mum-of-three in her bikini has gone viral for all the right reasons.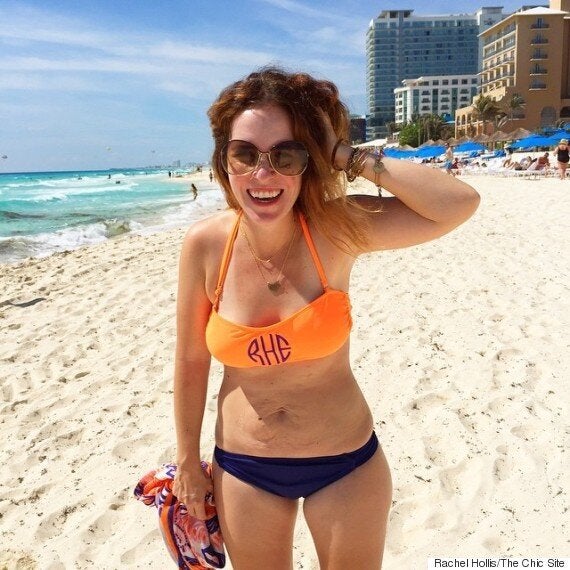 "I have stretch marks and I wear a bikini. I have a belly that's permanently flabby from carrying three giant babies and I wear a bikini. My belly button is saggy... (which is something I didn't even know was possible before!!) and I wear a bikini," she wrote.
"I wear a bikini because I'm proud of this body and every mark on it.
"Those marks prove that I was blessed enough to carry my babies and that flabby tummy means I worked hard to lose what weight I could.
"I wear a bikini because the only man who's opinion matters knows what I went through to look this way. That same man says he's never seen anything sexier than my body, marks and all. They aren't scars ladies, they're stripes and you've earned them. Flaunt that body with pride! #HollisHoliday"
Hollis, whose children are aged eight, six and two, was on holiday in Cancun when she asked her husband to take a photo of her on the beach.
She noticed that the picture showed her stretch marks, but rather than feeling embarrassed, Hollis felt proud of her body, and she decided to share it with readers of the American lifestyle website she runs, The Chic Site.
"When I looked at the photo I noticed the stretch marks. I could have zoomed in so you wouldn't notice them but I realised I'd never seen a woman show a bikini shot on social media where she showed them off," Hollis tells HuffPost UK Lifestyle.
"I left the picture as-is and then wrote the description to go along with it figuring that a few of my mum friends would like it. I had no idea what was going to happen!"
Within minutes the post had been over 100 likes on Facebook and five days later it has been liked more than 370,000 times.
"Honestly, it's a little overwhelming," adds Hollis. "Because so many people are writing in, (we're just under 12,000 comments on that photo) and I want to respond to them all, but I just can't keep up."
Hollis also said the experience taught her a valuable lesson about the kind of honesty that appeals to women.
"Women want real," she explained to HuffPost Parents. "They want to see things that are aspirational but it needs to be tempered by the truth. It's fine to show lives on social media with blown out hair and cute outfits but we need to be honest about the hard stuff as well. The truth makes us feel like we're not alone… the truth makes us think 'Me Too! I feel that way too!'"
Hollis added that she hopes her photo post helps people 'feel inspired and encouraged to be proud of their bodies no matter what they look like,' and so far it seems to be having the desired effect.
One Facebook commenter wrote: "You have no idea of how empowering your words are to someone as myself. I gave birth to my last baby (my third son) six months ago. I have many stretch marks and my confidence has plummeted. Reading this has made me realise how I'm seeing everything in the wrong way. Thank you! I believe you've given me a certain boost I needed to help begin the process of regaining my self confidence."
And the picture also moved some dads to comment: "My wife's stretch marks remind me of the days when she was pregnant with our first child. Both young, not really knowing what we were doing and truly excited (and scared) of being parents. I know it bothers her sometimes but I really try to let her know it's not something to be embarrassed about. Love the kids and love her no matter what."
Hollis admits she has been moved by the sheer volume of comments her photo has received.
"The stories are beautiful and sad and courageous and brave," she says. "There are stories about women who have scars from stomach cancer and men who have scars from serving in the military.
"What a gorgeous history those marks paint on our bodies, what an incredible piece of art to show off to the world!"
Speaking to HuffPost, one of the creators said: "I found it interesting that all types of women have stretch marks because I've had them on my thighs since I was a teenager.
"So even though I'm a mum (which gave me a few more) I've been coming to terms with my marks for a long time now."
Jex-Blak shared her response on Facebook - a brave move that gained her the support of thousands. The letter Jex-Blak posted online read:
"I'm sorry if my first attempt at sun tanning in a bikini in public in 13 years "grossed you out". I'm sorry that my stomach isn't flat and tight. I'm sorry that my belly is covered in stretch marks.
"I'm NOT sorry that my body has housed, grown, protected, birthed and nurtured FIVE fabulous, healthy, intelligent and wonderful human beings. I'm sorry if my 33 year old, 125 lb body offended you so much that you felt that pointing, laughing, and pretending to kick me. But I'll have you know that as I looked at your 'perfect' young bodies, I could only think to myself 'what great and amazing feat has YOUR body done?'."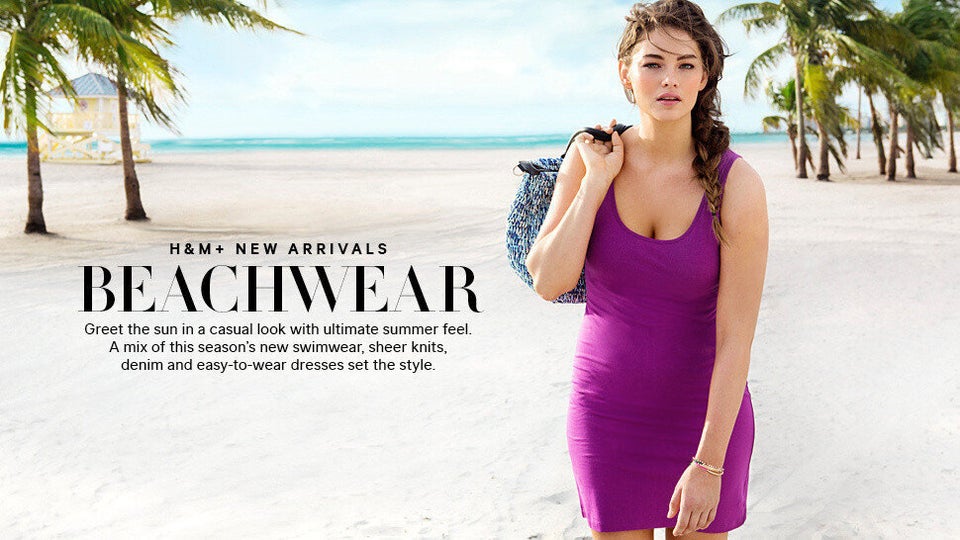 Body Image Heroes