At first glance, it seems 2015 may be the year the British Armed Forces is truly embracing diversity and promoting gender equality.
But despite these moves in the right direction, women are still seriously outnumbered by men in the armed forces.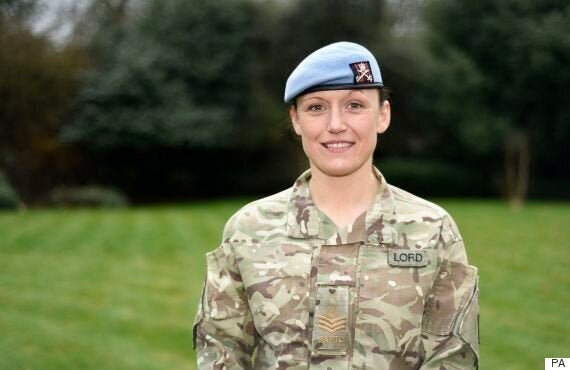 Women make up even fewer Royal Navy/Royal Marines personnel (9.2%) and Army personnel (8.9%). And figures in the RAF are only slightly more promising, with 13.8% of roles being taken by women.
So what is it like to work in a industry so dominated by men?
"A woman will inevitably face a number of challenges when joining the Armed Forces, however it's how that woman chooses to deal with those challenges that is important," Staff Sergeant Kate Lord tells HuffPost UK Lifestyle.
"The biggest challenge the majority of women will face in the Armed Forces is equality, and unless every physical test and standard is gender free, this will always be the case."
Despite the ban on women serving in close combat roles, Lord doesn't believe her gender has had a negative impact on her career progression.
"My gender has never caused me any concerns and that's because I don't allow it to," she says.
"I am both extremely capable and professional and I do not compare myself to a man. I simply aim to be the best I can be in every aspect of my career."
Captain Kendal Moran agrees that being a woman does not stop a person from having a successful career in the Armed Forces.
"Being a woman in today's army, in my experience, is no different from being a man," she says. "My gender has not stopped me doing anything I want to do."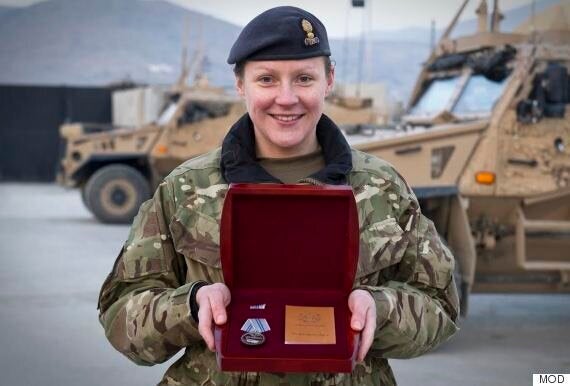 The 29-year-old was rewarded with a medal for her 'Outstanding Contribution to Afghanistan' for mentoring some of the first Afghan women training to become officers.
Her role included teaching both men and women together in a joint lesson, something that had never been done before in the Afghan National Army.
"The biggest challenge of the job was resetting the expectations of the Afghan women themselves, encouraging them to realise that they could successfully complete their training alongside their male peers," she says.
"It went very well, proving to any who had doubted that women can add value at every level."
While it's great Lord and Moran have had those experiences, it has been a very different story for other women.
Last year, a Reddit thread went viral which asked women in the armed forces to share their experiences of sexism and sexual harassment.
The post received over 30,000 comments, many of which detailed alleged bullying, rape and threatening behaviour.
One of the most common complaints by women was that they felt their authority was being questioned because of their gender.
But Lieutenant Commander Beth Kitchen tells us she's had a very different experience during her 16 years of service.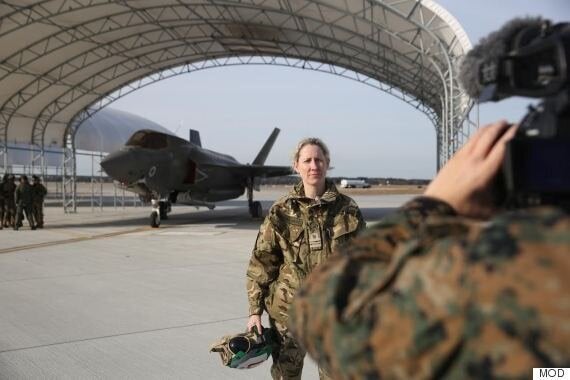 Lieutenant Commander Beth Kitchen
The 39-year-old is the UK's senior engineering officer. She runs a team of Royal Navy and Royal Air Force technicians based in the USA, and says she has seen "little blatant sexism" throughout her career.
"I have never been singled out unfairly nor favorably solely due to my gender," she says.
"I just try my best within my own capabilities. I don't have to work harder than others for my work and professional opinions to be accepted."
"Of course you get the odd case of sexism, however it's normally by uneducated people that don't know or work directly with you," she says.
"I'm sure most civilian occupations will have an element of sexism. Not to mention, women can also be quite sexist towards men."
Although she doesn't have children of her own, Lord goes on to assure us that women who wish to have children are fully supported by the Armed Forces.
She points out that while a military parent is likely to feel emotional challenges, working parents in many careers are prone to feelings of guilt.
Kitchen does suggest that a career in the military might not be for everyone, though.
"Some women might struggle with the lack of vanity required. You are going to dress in a uniform, with little choice over hair styles, little make-up allowed and no nail varnish, every single day," she says.
"If it bothers you, a career in the Armed Forces is not for you. But the important thing to note is that how effective you are in your job and how people perceive you has nothing to do with how you look. I find that liberating."
Thankfully, all the women we spoke to said the good things about being a woman in the Armed Forces outweigh the bad.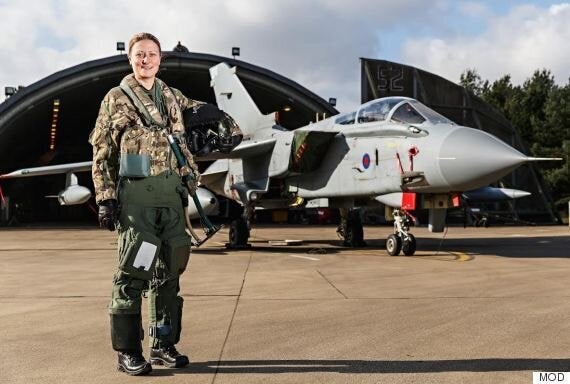 Wing commander Nikki Thomas
"I have been given the opportunity to lead an amazing, hardworking team both in the UK and on operations while also getting to fly," Wing commander Nikki Thomas tells us.
"In my mind it doesn't get much better than that."
Thomas is the first female officer to command a Royal Air Force fast jet squadron, proving women can (and do) get appointed in top positions in the British Armed Forces.
"If you are willing to work hard, take all the opportunities provided and enjoy what you do then you can achieve whatever you put your mind to," she says.
It seems that the biggest challenges facing women in the Armed Forces are pretty similar to those facing women in any other career.
Unfortunately, women still experience sexism or difficulties balancing work with parenthood in many fields.
The key to getting get more women in top jobs - in the Armed Forces or otherwise - is to continue to challenge gender stereotypes.
And by celebrating the women who have managed to rise through the ranks, we pave the way for others to do the same.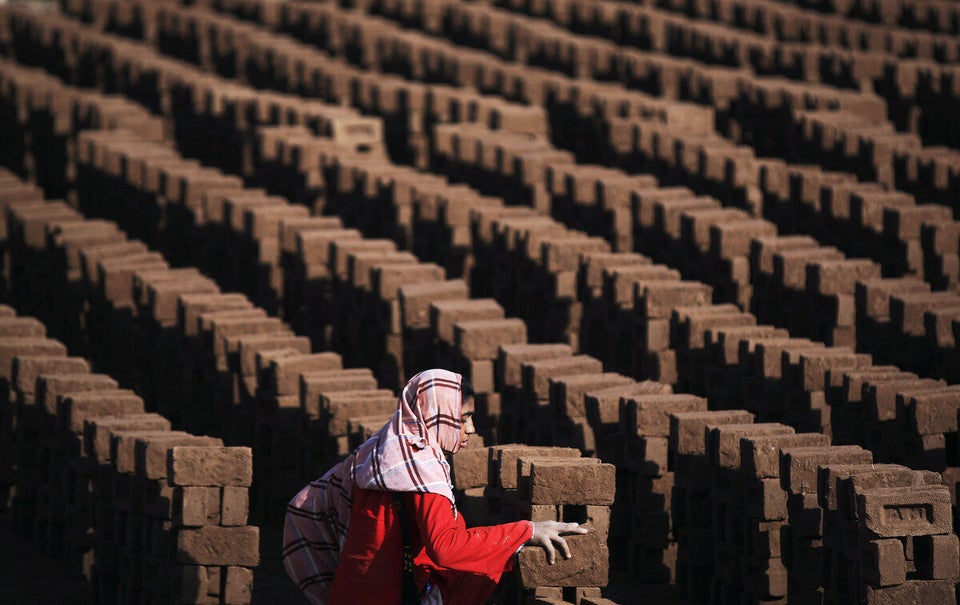 39 Stunning Images Celebrating Women's Work Around The World