The co-pilot of Germanwings plane that crashed into the French Alps killing all 150 people aboard had received treatment for suicidal tendencies several years ago, prosecutors have confirmed.
Andreas Lubitz, 27, had received psychotherapy "with a note about suicidal tendencies" before becoming a pilot, German prosecutors confirmed on Monday.
Prosecutors' spokesman Christoph Kumpa added: "He was being treated by a psychotherapist for what is documented as being suicidal tendencies at that time."
Lubitz is believed to have deliberately crashed the plane on Tuesday, after he locked himself in the cockpit and put the plane into a descent that lasted several minutes before it crashed.
Prosecutors said they have so far found no indication of a motive that might have prompted his actions, nor any sign of a physical illness.
Prosecutor Ralf Herrenbrück said the treatment for suicidal tendencies happened "several years ago".
"Until recently, further visits to doctors, who gave him sick leave, took place where no feelings of suicide or aggression towards other people were found," he said.
It has been reported Lubitz's girlfriend was pregnant with his child and that he had been receiving treatment for an unspecified vision problem which could have affected his ability to carry on working as a pilot.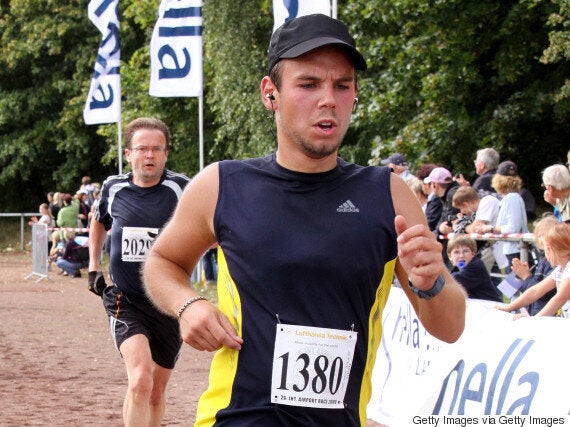 Authorities have already revealed that he hid a sick note from his employers declaring him unfit to work on the day of the disaster and German newspaper Bild has said he previously told an ex-girlfriend: ''One day I will do something that will change the whole system, and then all will know my name and remember it.''
Asked about reports that Lubitz had problems with his vision, Kumpa said there was no documentation showing that Lubitz had any physical ailment affecting his sight.
Meanwhile, the search for remains of those who died is continuing in southern France.
The Britons killed were Paul Bramley, 28, originally from Hull, Martyn Matthews, 50, from Wolverhampton, and seven-month-old Julian Pracz-Bandres, from Manchester, who died alongside his mother, Marina Bandres Lopez Belio, 37, originally from Spain.
Related