German prosecutors say they have found evidence that the co-pilot of the Germanwings plan which crashed in the French Alps appears to have hidden evidence of an illness from his employers.
Andreas Lubitz, who locked his captain out of the cockpit and crashed the plane into the mountains, had doctors' notes signing him off work on the day of the crash, BBC News reports.
A Dusseldorf hospital says the co-pilot of Germanwings flight 9525 had been a patient there over the past two months.
Dusseldorf University Hospital said in a statement Friday that Andreas Lubitz last came to the hospital for "diagnostic evaluation" on 10 March. It declined to provide details about his condition.
Prosecutors in the western city of Dusseldorf say they seized medical documents from the home of Lubitz that indicate "an existing illness and appropriate medical treatment", AP reported.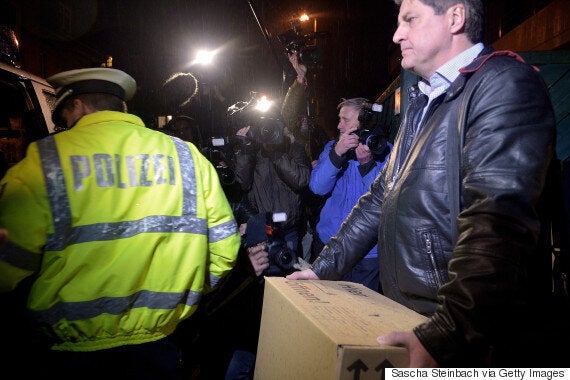 Investigators carry boxes from the apartment of Andreas Lubitz
Prosecutor Ralf Herrenbrueck said in a statement that torn-up sick notes for the day of the crash "support the current preliminary assessment that the deceased hid his illness from his employer and colleagues."
He said the search of Lubitz's home revealed no suicide note or evidence of any political or religious motivation for his actions.
Police are looking into the background of Andreas Lubitz, who deliberately sent the Airbus A320 plunging into the mountains, killing all 150 people on board on Tuesday.
Speaking outside his flat, officers said they found a possible "clue" at the flat that Lubitz is believed to have shared with his girlfriend.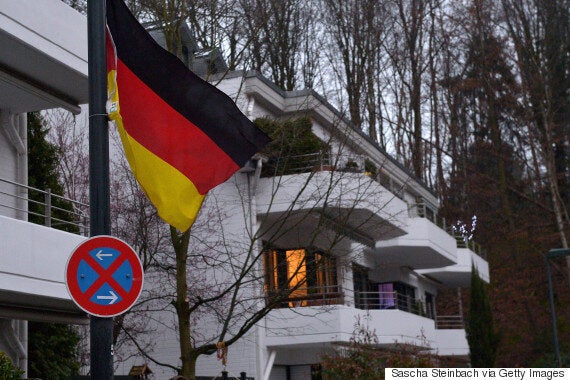 He is thought to have split his time between his parents' home and this flat near Duesseldorf, Germany
The object will now be tested to see if it will illuminate why Lubitz locked the captain out of the cockpit and engaged and reset the autopilot to take the doomed plane from 38,000 feet to just 100ft.
Andreas Lubitz, 28, had deliberately put the plane into a descent after the captain left the cockpit, French prosecutors said after analysing evidence from the recovered cockpit voice recorder.
The discovery of the document came amid reports Lubitz had been suffering with depression.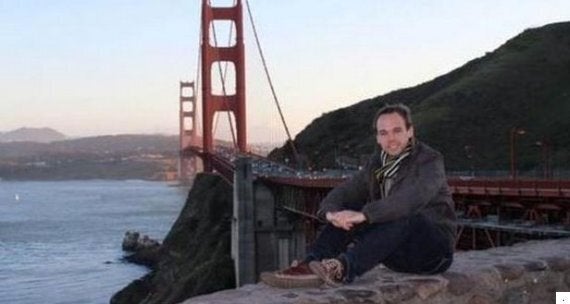 A photo believed to be of Andreas Lubitz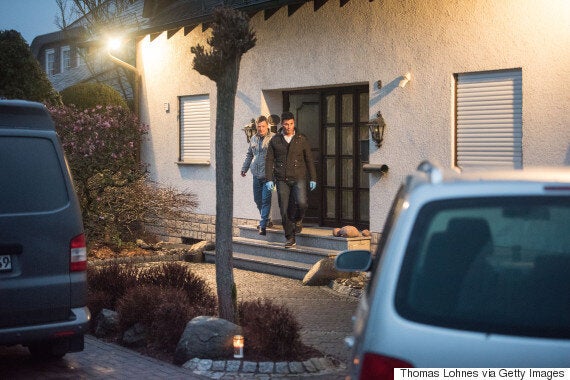 Policemen come out of the home of Lubitz's parents in Montabaur, Germany
The head of Lufthansa, Germanwings parent company, admitted Lubitz had taken a long break from pilot training, while German media reported he had been battling mental health issues.
German police have also searched his parents' home in Montabaur, Germany, in the hunt for clues as to his mindset before he boarded the Airbus A320 and plunged the plane, with its 150 passengers and crew, into the French Alps.
Investigators are focusing on his "personal, family and professional environment".
According to German newspaper Bild, Lubitz was going through a "personal life crisis", while the Der Spiegel newspaper said he had taken a break in training because of "burnout-syndrome".
Matthias Gebauer, chief correspondent for the online edition of German newspaper Der Spiegel, tweeted: "Schoolmates of co-pilot who crashed tell German reporters he took six-months break from flight training in 2009 due to burnout-syndrome."
Earlier, Carsten Spohr, chief executive of Lufthansa, said: "The co-pilot interrupted his training for six years, I would be interested to know why.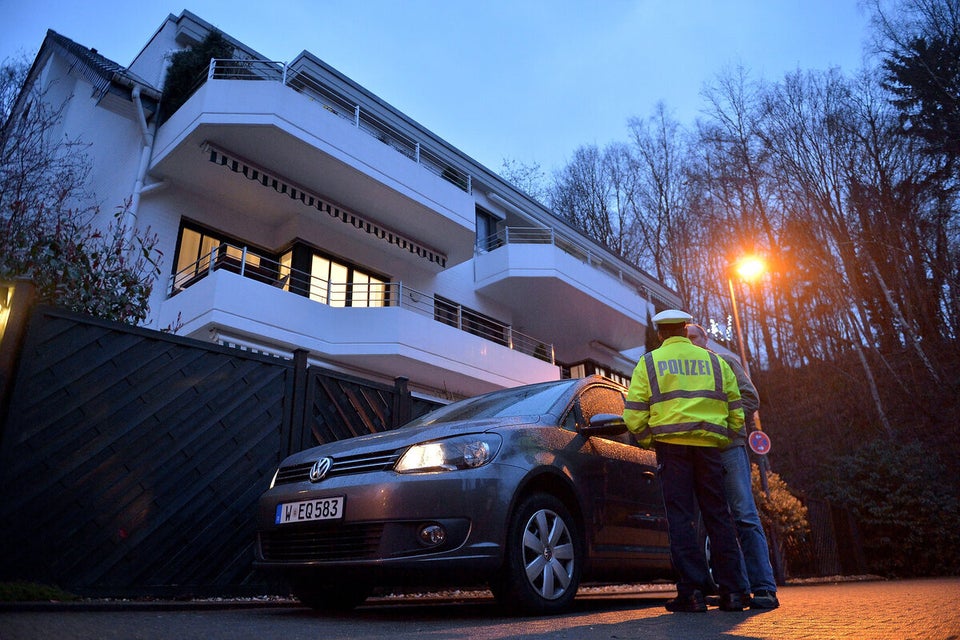 Andreas Lubitz: Police Investigate Role Of Germanwings Co-Pilot
"I cannot tell you anything about the reasons of this interruption, but anybody who interrupts the training has to do a lot of tests so the competence and fitness would be checked again."
Lubitz had been employed as a flight attendant when he first tried to become a pilot in 2008 after waiting for eight months, but did not start working as a first officer for Lufthansa until September 2013.
Asked about Mr Lubitz's ethnicity, Marseille prosecutor Brice Robin said: "He was a German national and I don't know his ethnic background. He is not listed as a terrorist, if that is what you are insinuating."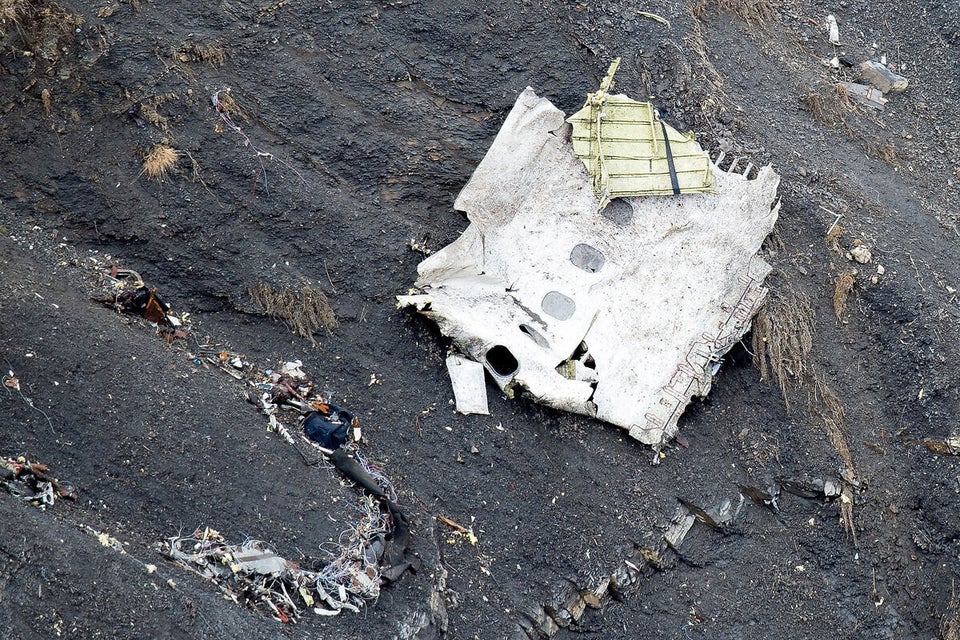 German Airbus A320 Crashes In Southern French Alps
Meanwhile, airlines are changing procedures to ensure two crew members are in the cockpit at all times during flights following the disaster.
The UK's Civil Aviation Authority said it had contacted all UK operators to urge them to review safety procedures in the wake of the tragedy, in which 150 people were killed.
Monarch, easyJet, Virgin Atlantic and Thomas Cook all confirmed they had changed their policies, while Ryanair, Jet2 and Flybe said they already required two crew members to be in the cockpit at all times.
British Airways said it did not discuss "issues of security".
Three Britons were among those on board the Airbus A320 which crashed on Tuesday.
A Virgin Atlantic spokeswoman said: "We always ensure we have the highest safety standards and, while it is our common practice to have two members of our crew in the flight deck at all times, in light of recent events we are now in the process of formalising this to be policy."
An easyJet spokesman said: "easyJet can confirm that ... it will change its procedure which will mean that two crew members will be in the cockpit at all times. This decision has been taken in consultation with the Civil Aviation Authority.
"The safety and security of its passengers and crew is the airline's highest priority."
Monarch said it had revised its flight deck policy so that all passenger flights will require a member of cabin crew to stand in when the pilot or co-pilot leaves the cockpit for any reason.
The airline already practised an "eyes-on" check, when a cabin crew member enters the flight deck to check on the captain and first officer every 15 to 20 minutes.
A British Airways spokeswoman said: "We never discuss issues of security."
In his startling account of the doomed plane's final half hour, Mr Robin said: "I think the victims only realised at the last moment because on the recording we only hear the screams on the last moments of the recording."
He added: "I believe that we owe the families the transparency of what the investigation is pointing to and what is going on, we owe it to them to tell them what happened.
"The families have been informed of everything I just told you."