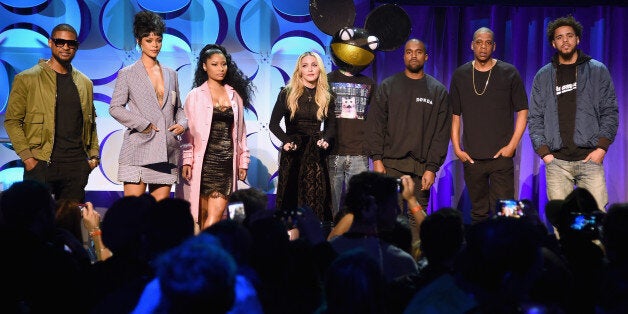 A group of up-and-coming musicians have joined together to launch a crowdfunding venture.
They are asking people to donate £20 a month to fund their pop careers through a music streaming service called 'Tidal'.
"It's really hard for struggling artists like us to receive adequate payment for our work," said musician Jay-Z, who founded the project and earned just $60 million last year.
"My wife Beyoncé and I have a combined net worth of $1 billion," he added. "Clearly, we need to find a new business model."
Launched with the slogan 'Tidal For All - But Mainly For Us', the venture is also backed by newcomers Kanye West, Madonna and Rihanna, and rising stars Coldplay and Daft Punk.
"The music streaming service Spotify just wasn't meeting our needs," one star told HuffPost UK Comedy. "That's why we launched our own project, which takes power back into our hands and away from the public."
When asked how the service will help other impoverished musicians, they replied: "Who?"