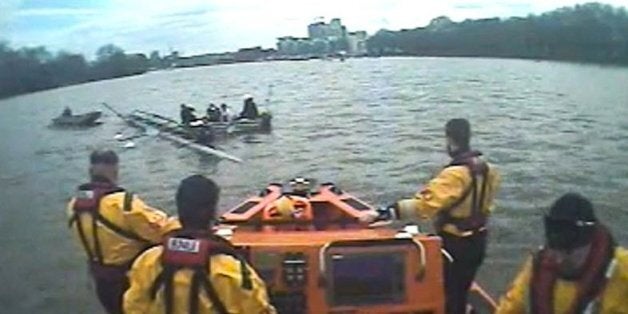 Oxford University women's rowing crew had to be rescued by the RNLI after their boat sank on Thames, just a week before the boat race.
The eight and their cox found themselves in a pickle after their boat became victim to the choppy water during a training session.
The RNLI said: "Strong wind against tide had created the unsafe waters and three successive waves poured over the boats' riggers, creating an influx of water that could not be managed by the craft's bilge pump.
"While passing through Putney on exercise the crew of the Chiswick RNLI Lifeboat noticed some unusual manoeuvrings on the water just beyond Fulham railway bridge. A few moments later they noticed that an eight had swamped and the coaches were in the process of removing athletes to a nearby barge.
"The Oxford crew and their cox were boarded onto the Chiswick lifeboat and returned to Putney. The sunken eight was then recovered by three coach's' launches and safely returned to Oxford's base ahead of the race next week."
Oxford is favourite to win the women's boat race, which takes place next week against Cambridge.
RNLI helmsman Ian Owen added: "While we have rescued quite a number of rowers over the years, this is the first time I've been involved in helping such a prestigious team. The weather can be unpredictable on the Thames, and the Oxford University team dealt with the situation as safely and calmly as possible. We wish them all the best for their upcoming race."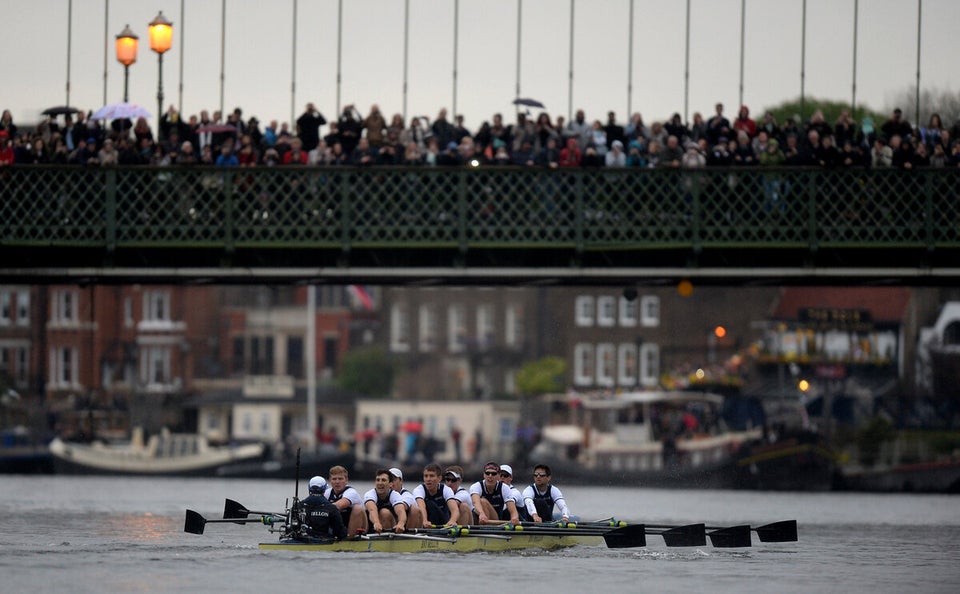 160th Boat Race