'Great British Bake Off' star Ruby Tandoh has taken to Twitter, praising her fans supporters for their kind words after her coming out tweets.
The 'Bake Off' alumna made the decision to come out on Thursday afternoon, and in possibly the best string of tweets we've ever seen, Ruby shared her thoughts - and threw in a Diana Ross video for good measure.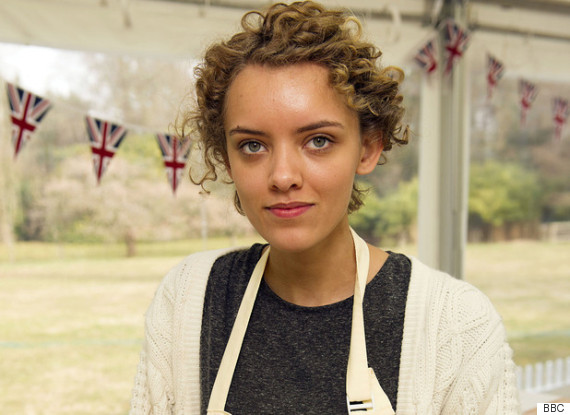 Ruby Tandoh
Since then, hundreds of people have sent Ruby supportive messages, including a number of celebrities such as Caitlin Moran, David Baddiel and 'Bake Off' presenter Sue Perkins.
A number of people have also been inspired to come out following Ruby's decision.
@rubytandoh Love, I am CHEERING YOU FROM THE ROOFTOPS. Good on you, girl xxxxx

— Caitlin Moran (@caitlinmoran) April 3, 2015
@rubytandoh Ruby every best wish!! You've helped & inspire people out there who you'll never meet or any know existed!!! Thank you💡😊

— tezzer 57 (@tezzer57) April 2, 2015
@rubytandoh hooray!!! Good for you xxxx

— Charlie Condou (@Charliecondou) April 2, 2015
@rubytandoh congrats on being you! We all really enjoy your relentless awesomeness.

— Fearghas MacGregor (@fmacgregor) April 2, 2015
@rubytandoh Yes. Free. Enjoy xx

— Sue Perkins (@sueperkins) April 2, 2015
@rubytandoh I'm slightly disappointed about what it means for our future together, but nonetheless: congratulations.

— David Baddiel (@Baddiel) April 2, 2015
@rubytandoh enjoy today, it's one of the most fulfilling moments of your life telling your parents! Well done! 🎉🎉

— Leigh Dowd (@LeighDDowd) April 2, 2015
@rubytandoh this is one of the most beautiful tweets I have ever read...

P.S. Well done you! Life feels better in the open :)

— Anna! (@TurtleyHappy) April 2, 2015
@rubytandoh Wonderfully done. All power to you, lady xx

— Sarah Millican (@SarahMillican75) April 2, 2015
To live a life on your terms and nobody else's, that's the best kind of life to live ey? @rubytandoh - amazing. #inspiration

— Madiha B. (@lepetitmacaronn) April 2, 2015
Ruby has now thanked her many supporters with a series of new Twitter posts:
THANK YOU all for a response that made me feel like I'd been swaddled in the rainbow flag and cradled like a baby. all Pride, no prejudice.

— Ruby Tandoh (@rubytandoh) April 3, 2015
and to those who came out yesterday, spurred on by the love/support you saw on here - I am so fucking happy for you and a bit teary too tbh

— Ruby Tandoh (@rubytandoh) April 3, 2015
However, one person who wasn't completely chuffed by Ruby's tweets was Paul Hollywood, and the 'Bake Off' judge has questioned why Ruby mentioned him in her tweets.
"Very happy for you Ruby... but why do you feel it necessary bringing me into your announcement?" he wrote on Twitter, later adding: "For all those having a pop over what I said I'm thinking of my family seeing it too .. X"
Ruby received numerous unpleasant messages when she appeared on 'Bake Off', and a number of people accused her of flirting with Paul to get ahead - which was clearly not the case.
Writing in the Guardian after the series had been screened, Ruby stated: "The criticism ranged from the gently cynical to the downright obnoxious, but as the series went on I noticed an increasing degree of personal vitriol and misogyny."
LIKE US ON FACEBOOK | FOLLOW US ON TWITTER