The much-anticipated, seven-way TV leaders' debate has had little impact on voting intentions in the General Election, with the two biggest parties still heading for a photo-finish on polling day, according to a new poll.
The Opinium survey for The Observer found that all seven party leaders received positive scores for how they performed in the two-hour showdown, with Ed Miliband enjoying a six-point boost to his personal rating.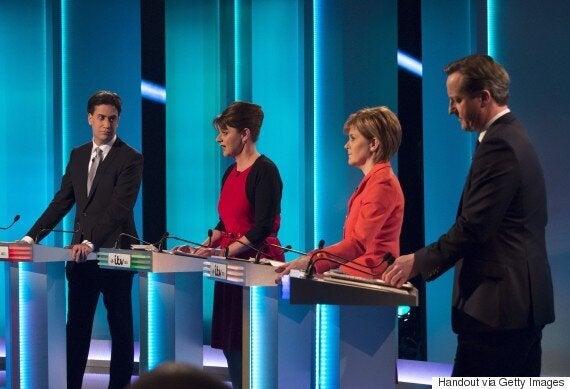 The seven-way debate hasn't changed many people's minds
Conservatives were down one point on 33%, level-pegging with Labour which remained on 33%, while Ukip was up one point on 14%, Lib Dems down one on 7%, Greens unchanged on 7% and the Scottish National Party up one on 4%.
The results appeared to back up an earlier Survation poll for the Daily Mirror, which found all the leaders enjoying a post-debate boost, but little evidence that the TV clash had changed people's voting plans.
The poll found that Nicola Sturgeon was judged to have performed best in the TV debate.
Miliband's personal rating rose from minus 21 to minus 15 - 29% of those questioned approving of his performance, 44% disapproving.
Cameron's rating was unchanged, with those approving of him outnumbering those who disapprove by a wafer-thin single point.
Nick Clegg remained the least popular of the major party leaders, but saw his overall rating rise from minus 40 to minus 30, with 21% approving and 51% disapproving.
The poll also found Lib Dem voters were split on what the party should do in the event of a hung parliament - with between 40% and 45% supporting going into a coalition with the largest party while a fifth want it leave government.