The SNP's deputy leader has given a less than enthusiastic answer when he was asked whether he could see Ed Miliband as prime minister.
Stewart Hosie reiterated his party's preference for a Labour victory, in the wake of a leaked memo suggesting his leader Nicola Sturgeon would prefer a Tory Government at Westminster after the general election.
According to the Telegraph, the memo said Sturgeon told the French ambassador she would prefer David Cameron to remain as PM and did not see Miliband as ''prime minister material''.
But when Hosie was asked whether he could "see" Miliband, he said only it was "conceivable" because he was Labour leader.
He told BBC Radio 4's Today Programme: "He is leader of the Labour party and therefore he potentially could be prime minister."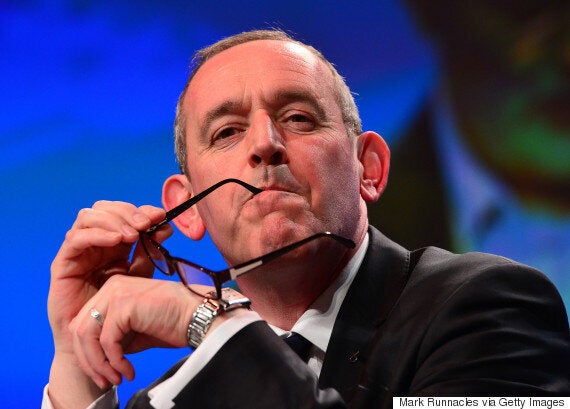 Stewart Hosie said Miliband being PM was 'conceivable'
He later added: "Of course one could see him as prime minister. He is leader of the Labour party and therefore quite conceivably could be. Of course I could see him as prime minister."
He refused to speculate on whether another Labour MP would be better as leader, saying that was a matter entirely for the Labour party.
Hosie said: "We are an anti-Tory party, we are an anti-austerity party. We have offered Ed Miliband a deal.
"We would not prefer to see a Tory government. The damage Tory governments do to ordinary people is so bad."
Asked about the argument that a Tory government for another five years would boost support for a second referendum, he replied: "The arguments for and against independence stand on their own merits.
"This is definitely not a re-run of the referendum. This is about holding Westminster to account."
But he said he hoped there would be a large number of SNP MPs in the Commons after the election to keep Labour "honest" and ensure it does not continue with the Tory cuts.
Asked what form an SNP-Labour deal could take, he said a coalition was the "least likely option" that had "effectively" been ruled out.
It would either be a confidence and supply arrangement or on a vote by vote basis, he added.
Hosie's comments come as Scottish Secretary Alistair Carmichael confirmed the memo containing an account of a private meeting between Sturgeon and the French ambassador was written in the Scotland Office.
He said: "This is the middle of an election campaign, these things happen".
Asked if the "buck stops with him when it comes to the Scotland Office", Carmichael told Channel 4 News: "Of course - as Secretary of State for Scotland I am responsible for the Scotland Office, but you know you seem to be making some fairly substantial presumptions about the role of the Scotland Office in this.
"That's why we're having a proper inquiry conducted by the Cabinet Office."
He added: "I understand that the memo in question did actually come from the Scotland Office, but these things are circulated within government."
The memo was written by a civil servant following a conversation with consul-general Pierre-Alain Coffinier regarding a meeting between Sturgeon and ambassador Sylvie Bermann, who was on her first visit to Scotland in February.
Sturgeon has said these claims suggest "a Whitehall system out of control - a place where political dirty tricks are manufactured and leaked".