David Cameron has been pictured tucking into a hot dog – using a knife and fork.
The Old Etonian was enjoying an al fresco lunch with constituents in the Mid Dorset and Poole North region.
But the "I'm just like you" campaign trail stunt backfired somewhat predictably, with Twitter exploding in a cacophony of piss-taking after noting the Prime Minister's choice of dining implements.
The Labour leader was roundly mocked after he was pictured wolfing down the breakfast snack in a series of less-than-appetising photographs.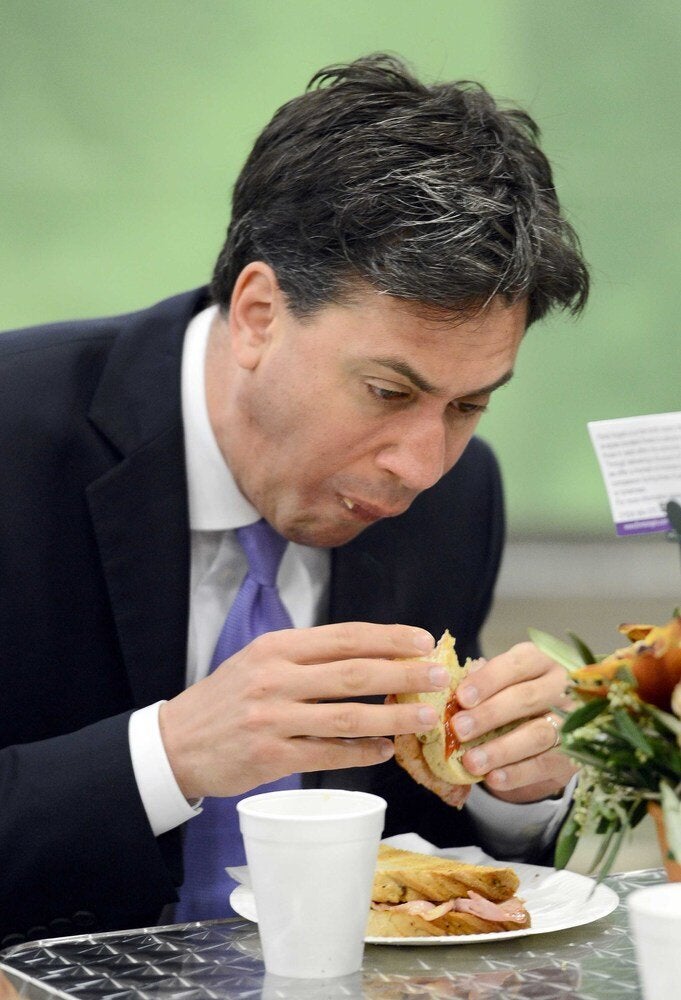 Ed Miliband bacon sandwich
The Prime Minister was at the home of Lily Docherty to discuss new pension rules with her father Leonard Slater, who recently retired and is planning on cashing in an annuity.
He tweeted: "Enjoying an Easter barbecue with the Dochertys – one of 22m households to benefit from today's tax and benefit changes."
Mysteriously, Cameron has been pictured guzzling wieners in the "normal" way in the past.
He was spotted chowing down with US President Barack Obama during a basketball game in Ohio in 2012 The Physicians Committee for Responsible Medicine (PCRM) wrote to Number 10, claiming that photo opportunities of the PM eating greasy grub are too common. They didn't just single out Cameron for criticism though - letters were also sent to the White House asking Obama to also think before he scoffs in public.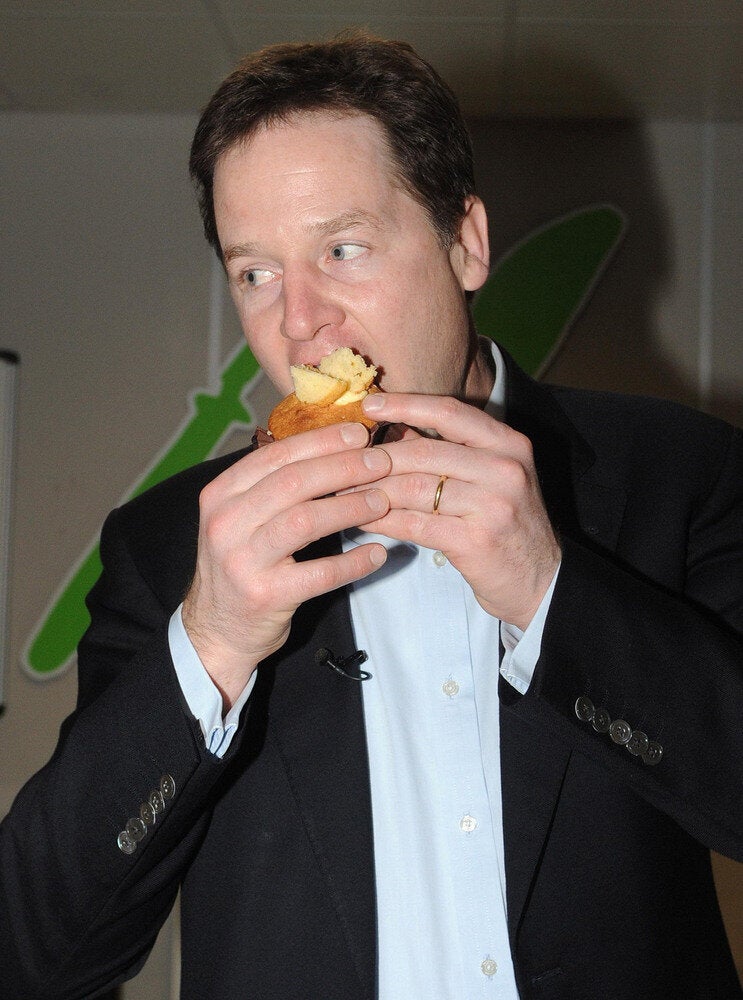 Politicians Eating Things
According to the PCRM: "The letter requesting a policy change argues that food-oriented photo ops featuring prominent leaders receive massive publicity, akin to product placement in movies, and drown out the government's health messages."
PCRM president Neal Barnard is quoted thus: "Cameron has backed a 'fat tax' on unhealthy foods to stem Britain's obesity crisis. So why is he setting a bad personal example by chowing down on junk food for the cameras?
"Hot dogs, sausage, and other unhealthful foods have already contributed to rising cancer rates in Britain. The prime minister is free to eat what he likes in private, but at orchestrated public events, our leaders are role models."
Related