Speaking on Newsnight, Gove affirmed that he would "never vote for a separatist party" and that he "would not want to see them succeed." He added: "I would rather have someone that believed in the United Kingdom in the United Kingdom parliament."
So much for those suggesting the Tories were pushing for an SNP win in order to limit Labour's power in the event of a hung parliament. Gove denied this of course, but in the ever-changing intrigue of the current election campaign, who knows where loyalties truly reside and the certainty of their attachment?
The SNP shot back late on Tuesday with a line accusing Gove of confirming "the unholy alliance forged between Labour and the Tories during the referendum campaign is alive and well." This less than a week after The Telegraphed revealed Sturgeon would prefer Cameron remain as PM.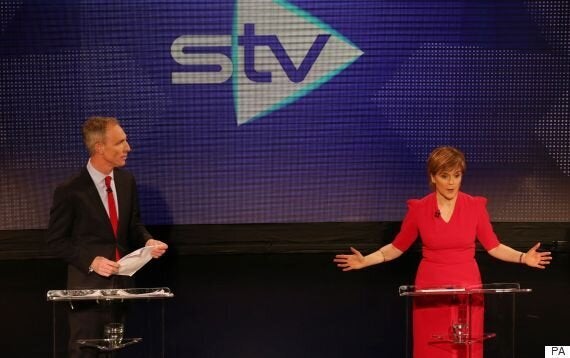 Nicola Sturgeon and Scottish Labour leader Jim Murphy speak during the Scotland Debates, as the leaders of the four main political parties in Scotland go head to head, at The Assembly Rooms in Edinburgh
Labour delivered a less opaque vision on Tuesday evening when it revealed the party will scrap the controversial non-dom tax status, a move that could raise hundreds of millions of pounds for the treasury. Should Labour gain power, everyone who comes to the UK and makes it their permanent home would pay tax in the same way from April 2016, ending the 200-year-old rule that allows Britain to act as an offshore tax haven for the wealthiest.
Miliband is to explain the reform in a speech in Warwickshire on Wednesday, saying there is a "distorted" view of wealth creation that has led to an idea that the richest "should be allowed to operate under different rules". He will add: "The problem is, it isn't true. It is a recipe that doesn't work for most working people, doesn't work for business and doesn't work for Britain."
The tax status applies to people who are "non-domiciled" in the UK because they have their permanent home elsewhere. They can opt to pay tax only on income that is brought into the country and pay no UK tax on their earnings or capital gains outside the country. Leaked files that emerged earlier this year revealed that many non-doms had been hiding their money in HSBC's Swiss private bank and were able to avoid taxes on their wealth anywhere in the world.
Miliband is expected to say: "Think about what we know now: the tax gap between the amount owed and the amount collected has gone up to £34 billion under this government; tax havens are continuing; the scandal at HSBC has been brought to the heart of government; the hedge funds are given the green light to avoid paying their fair share; HMRC seems to operate double-standards. It's one law for a few, other law for everybody else. This means higher taxes for working people and businesses, as well as starving money from our public services. In a world of tough, difficult choices, we just can't allow this to continue."
Non-dom status can be inherited through the father so can apply to people who were born in Britain. The Labour leader will argue non-dom tests "are not very rigorous" and the status can be granted to people who merely have a burial plot or newspaper subscription abroad.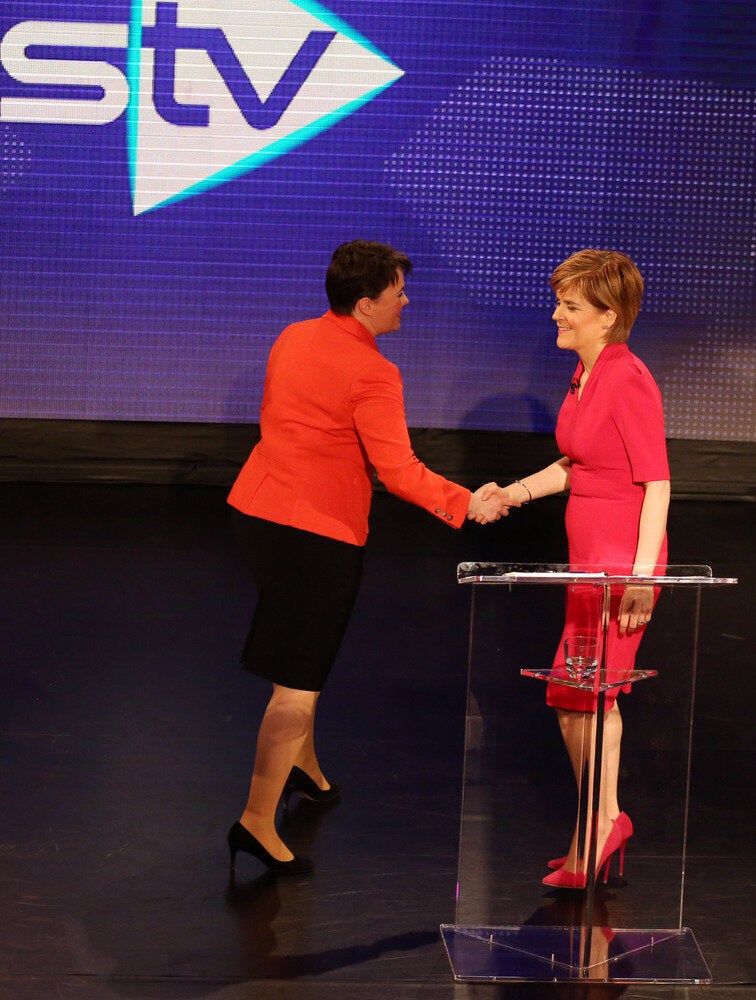 Sturgeon Election Debate