Loneliness is an increasing problem in the UK, currently affecting an estimated 800,000 people in the England alone.
Yet most of us don't realise the extent to which social isolation can damage a person's health.
"Research shows loneliness is as harmful as smoking 15 cigarettes a day and it is more harmful than obesity," Laura Alcock-Ferguson, director for the Campaign to End Loneliness tells HuffPost UK Lifestyle.
"The costs associated are also high, as individuals experiencing loneliness visit their GP more often, have a higher incidence of falls, and enter residential care sooner."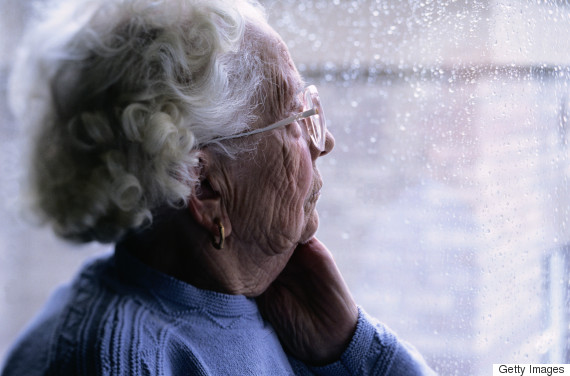 Research collated by Campaign to End Loneliness suggests a lack social connections also increases a person's risk of high blood pressure and onset disability.
What's more, it's thought loneliness may increase a person's risk of dementia by 64%, as well as making individuals more prone to depression.
We often talk about Britain's obesity epidemic, but a report from 2010 indicated that the effects of loneliness on mortality exceed the impact obesity has on an individual.
So isn't it about time we started to discuss Britain's loneliness epidemic?
The key to limiting loneliness and these health risks is identifying those most in need of help and providing them with support.
According to new research published by Campaign to End Loneliness and University of Kent, one way to do this could be "loneliness maps".
The report - titled Hidden Citizens: how can we identify the most lonely older adults? - suggests local services and councils use existing data to predict where the most lonely and isolated residents live.
If households have just one occupant, a head of household who is over the age of 65, are situated in a low income area, or do not own a car, they are listed among those most likely to experience social isolation.
The report highlights how loneliness maps are already being used successfully by some councils across the UK, including Gloucestershire and Essex.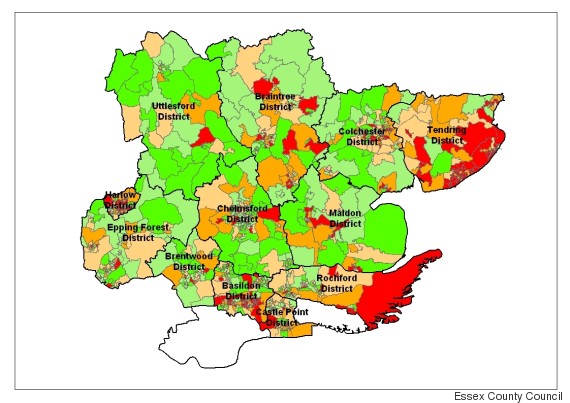 An example loneliness map from Essex County Council
"It's not a surprise to know that finding people who are extremely lonely can be particularly challenging," Alcock-Ferguson says.
"But identifying people who are most at risk of loneliness and the areas that they live in will help charities, public services and other organisations reach out and target limited resources at those most in need of their help."
Campaign to End Loneliness want more councils to use loneliness maps, but until then, they say anyone who wants to help reduce loneliness in their area should join the campaign by visiting campaigntoendloneliness.org.uk.
"If you're feeling lonely, there are a number of things people can do," Alcock-Ferguson adds.
"Take up a new activity, volunteer, or simply talk to someone about how you are feeling. This could be a GP, a friend or calling a helpline.
"There are a number of helplines, including The Silver Line (for anyone aged 55 or over), the Calm Zone (for men) and SupportLine (which is for all people, of all ages)."
SEE ALSO:

Confused.Com Founder Sara Murray On The Gadget Giving Elderly Folk Their Independence

What's The Biggest Regret People Have By The Time They're 50?