Investigations into the Hatton Garden heist found power tools strewn around the scene of the crime, it was revealed today.
Police said that when they were finally able to gain access to the vault after forensics teams left, they found evidence of a "sophisticated road".
Power tools were scattered around the crime scenes, along with property from deposit boxes, dust and other debris.
Scotland Yard Flying Squad Detective Chief Inspector Paul Johnson said that the theft over the Easter Bank Holiday weekend was an "organised" operation.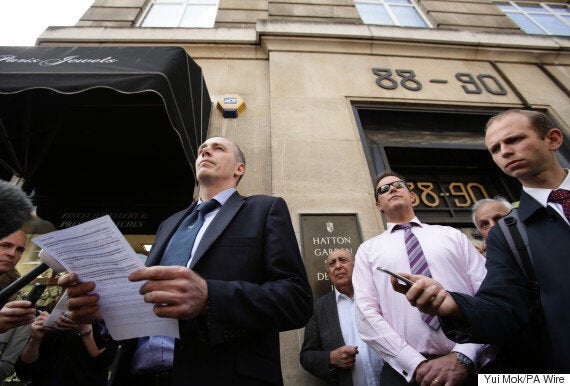 Detective Chief Inspector Paul Johnson reads out a statement during a press conference outside Hatton Garden Safety Deposit Ltd
"The thieves have disabled the communal lift on the second floor and then used the lift shaft to climb down into the basement."
The shutter doors had been forced open and holes bored into the vault's wall, Johnson added.
He detailed some of the tools used, including a heavy duty Hilti DD35 drill worth £3,000
"Once inside they forced open up to 70 safety deposit boxes.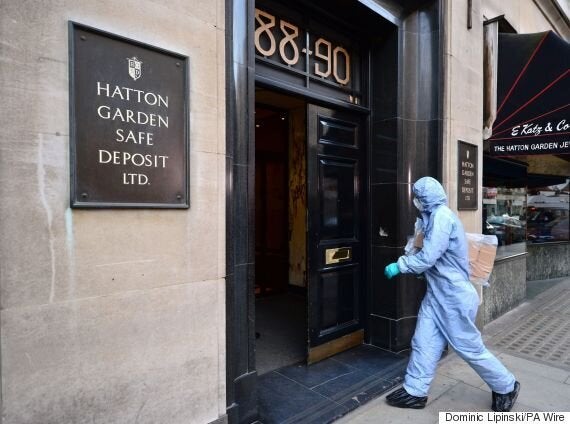 A forensics expert enters Hatton Garden
"The scene is chaotic. The vault is covered in dust and debris and the floor is strewn with discarded safety deposit boxes and numerous power tools, including an angle grinder, concrete drills and crowbars."
Although he would not be drawn on further details, he said that the investigation into the incident at the London deposit facility would be "painstaking and meticulous".
Police are currently examining CCTV, as well as looking into reports that the site's alarm was triggered on Good Friday.
Johnson would not give details on precisely what was stolen in the raid but diamonds, jewellery and gold are thought to be among the missing property.
Scotland Yard confirmed that they are still in the process of identifying the owners of the safety deposit boxes.
Only 30 have so far been identified, they confirmed.
One deposit box owner, who does not yet know if his own deposit box is among those raided, said he had been told only people whose boxes were definitely hit would be contacted.
He said: "They won't call if there is nothing wrong because there are 600 safe boxes down there."
The man also said he understood that some of the boxes had just been tampered with.
He said: "I suppose they have just picked what they want from the boxes. Some of the things can't sell, so it is just gold, diamonds or cash."
The news comes as a former senior police officer claimed that the heist may have been linked to a fire in nearby Holborn.
John O'Connor, former head of Scotland Yard's Flying Squad, told LBC: "Yeah, I think that probably was deliberate.
"I've never heard of an outage of electricity like that causing a fire that lasted as long as that. That seems to me as too much of a coincidence."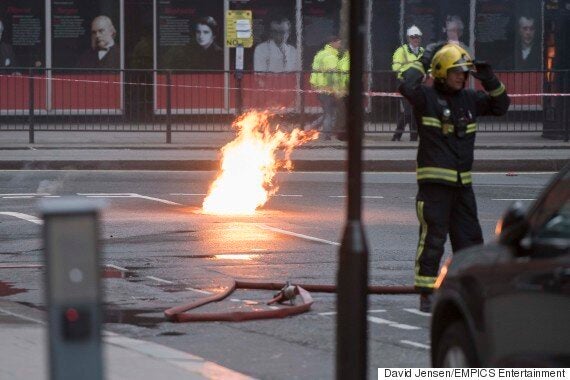 One former police officer said the heist could be linked to the recent Holborn fire
The London Fire Brigade said that the fire was "due to an electrical fault in the Victorian tunnels running underneath the Kingsway."
In a statement, it added: "This damaged an eight-inch gas main, which ruptured and fuelled the fire. Investigators found that the 10 foot deep tunnel was well maintained and there was no sign of deliberate firesetting."
Many buildings, including the London School of Economics, were evacuated, with some suffering infrastructure damage.