Londoners could be forgiven for feeling a little hot under foot today as the city continued to burn underground following a huge electrical fire in Holborn.
Smoke continued to rise from the pavement despite fire crews' overnight efforts to calm the blaze.
The fire in a cable tunnel on Kingsway, central London, caused carnage across the capital yesterday with smokey blackouts affecting many areas of the city's centre.
Story continues below pictures...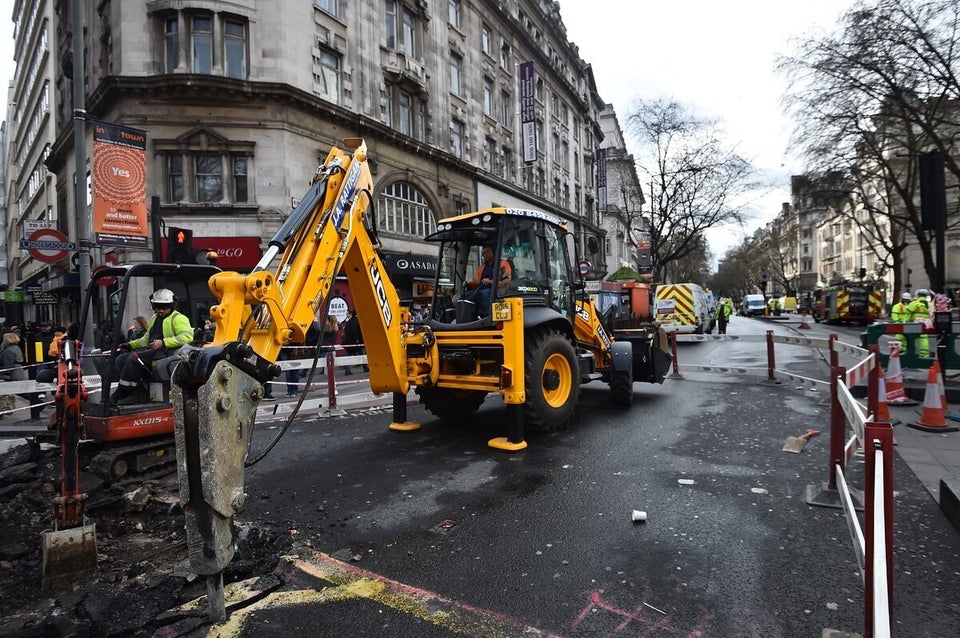 Holborn Fire Aftermath
Part of Kingsway was still cordoned off today as 21 firefighters and officers continued to battle the underground flames.
Officials said that because of the complex nature of the fire, the operation to extinguish it could take "some time".
Brett Vincent tweeted: "Holborn still at a standstill from last night. Traffic chaos and people who can't seem to walk straight everywhere."
Colm Nugent added: "Central London still looks like a post-apocalyptic film set; no power, shops closed and smoke belching from the road."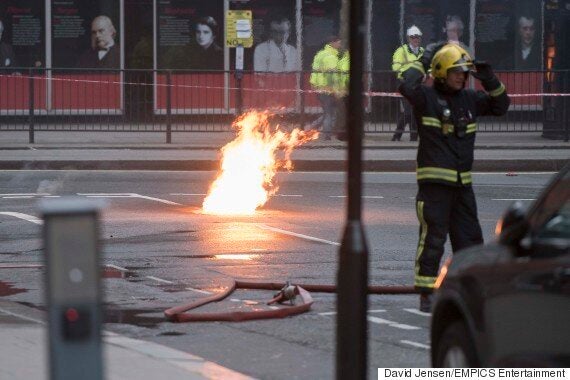 Flames shoot from a manhole on Kingsway yesterday
Around 2,000 people were evacuated from nearby offices and many have been unable to return today.
Joe Rankin, who works at a communications consultancy in the area, said that his office's infrastructure had been seriously damaged in the fire.
He said: "We're not back today. Still shut down - no power, internet, network, etc. Our offices are behind the cordon."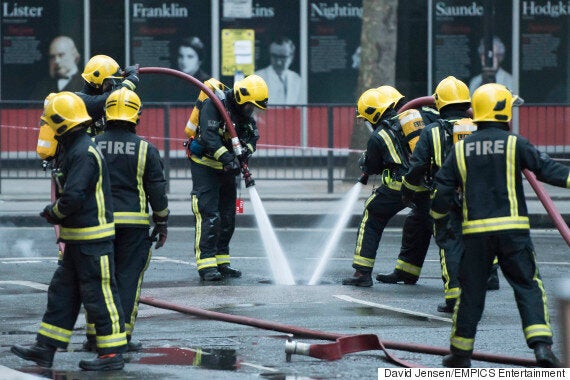 Firefighters worked through the night to control the blaze
The university was forced to put a contingency plan in place for students left without accommodation.
All of the central campus buildings remained closed today, as many were left without power in the blaze.
Many buildings were left without power last night, with probelms continuing into today.
Despite the incident, Holborn station is fully open and services are operating as normal.
At the height of the incident yesterday, ten fire engines and around 70 firefighters and officers were in attendance.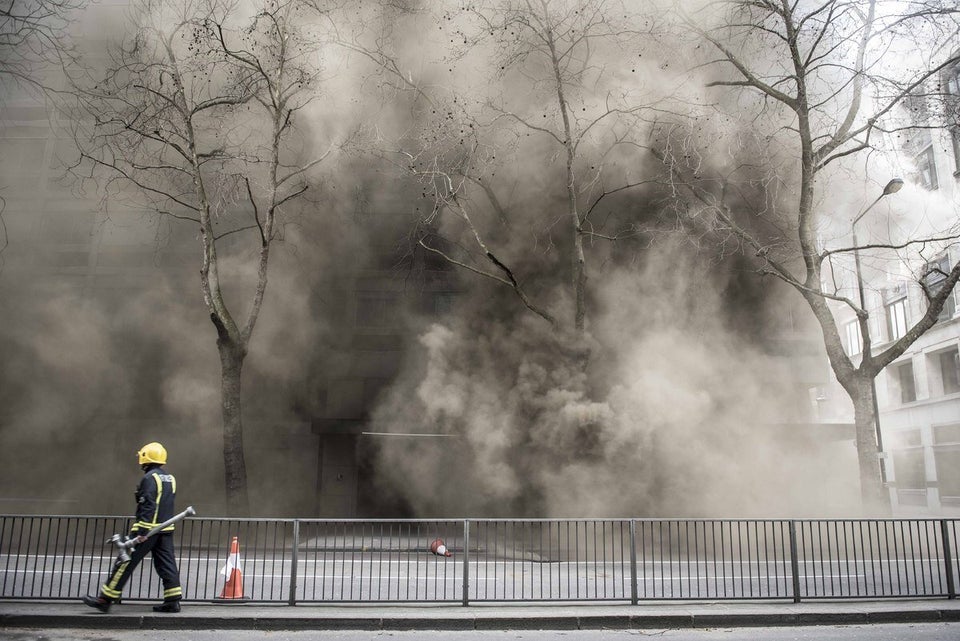 Underground Cable Fire
London Fire Brigade Assistant Commissioner Peter Cowup said: "This has been a technically difficult incident to tackle. The reason that the fire is still burning is because the service tunnel is hard to reach and although firefighters have been applying water through access points throughout the night, the complexity of the tunnel layout means that it will be some time until the fire is fully extinguished.
"However, the fire is contained and we are making steady progress and working with the utility companies and the police to bring this incident to a close."
He added: "Crews worked closely with the various electricity companies involved to identify the source and extent of the fire which was underground.
"As this was likely to be an electrical fire we had to ensure the power was off before we applied water to extinguish it.
"We worked with our partners and implemented a well-rehearsed plan to prevent the fire from spreading and to protect surrounding properties."
There have been no reports of injuries.
Related