The 7 May General Election result will be the closest in history, but 25.7 million people can already "confidently" predict who their MP will be – four weeks before the vote.
That's according to a campaign group, which says it can safely call our new MPs in more than half of the 650 constituencies, even though no-one has yet stepped up to the ballot box.
The Electoral Reform Society (ERS)'s analysis of 'safe seats' found that the winners for 56% of the total seats - 364 of them - can be predicted, because of what it calls Westminster's "archaic First Past the Post voting system."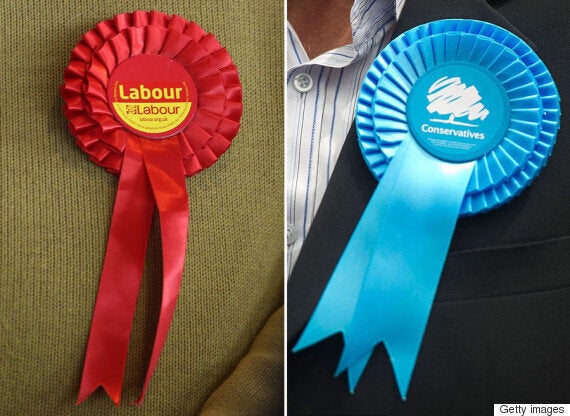 Research on how 'safe' seats were at the last election in 2010, as well as current opinion polls, found:
Of the 303 Conservative seats, 186 are 'safe'
Of the 257 Labour seats, 150 are 'safe'
Of 56 Liberal Democrat seats, 7 are 'safe'
The ERS argues that because of the way voting works - the candidate with the most votes in a constituency becomes the MP, while parties that get a significant number of votes but don't come 'first' often have nothing to show for it - the choices of millions of voters are not being fairly represented.
As a result, most parliamentary seats haven't changed party since the 1960s, it claims.
"Small, single-member constituencies mean that rival parties don't stand a chance of winning in hundreds of seats across the UK – even if they have significant support. Moreover, as the loss of safe seats is rare, parties target resources on a small number of floating voters in marginal seats – meaning they give up on millions of voters across the country," the ERS says in its report.
Katie Ghose, Chief Executive of the ERS, said: "Predicting the winners in a majority of seats shouldn't be possible in a truly dynamic and modern democracy. But sadly that's exactly what we've been able to do. The UK needs a fair voting system to bring our politics into the 21st century and give us a Parliament that actually reflects people's wishes."
The ERS is calling for proportional representation in the UK, which would decide MPs based on how many votes parties receive across the country, not how many times they come "first" in contests.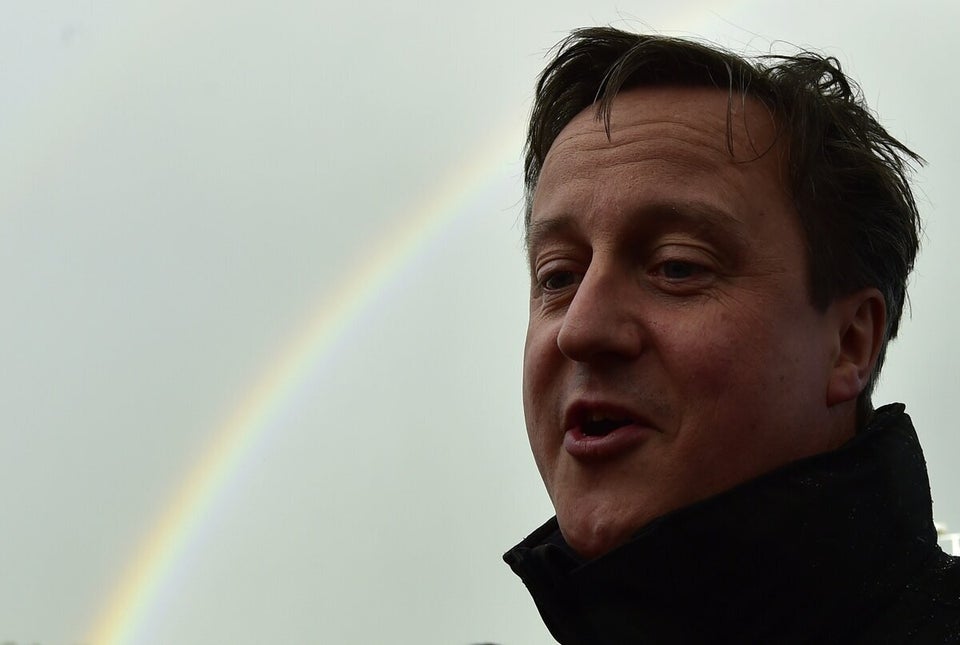 David Cameron - General Election 2015
Ghose said: "The fact that we can firmly predict the outcome of over half of the seats being contested this May is a sorry indictment of our outdated voting system. The average constituency hasn't changed hands since the 1960s, and some have been under the same party's control since the reign of Queen Victoria. This is a huge disincentive for people to get out there and vote, and for other parties to challenge incumbents. We have a system which actively discourages voters and parties from taking part.
"We urgently need a fairer electoral system to give voice to the many millions of people in safe seats who are not being heard."
Some regions have more safe seats than others, it found: North East England has the most at 79.3%, while Northern Ireland (77.8%), East of England (70%), South East England (69%) and London (68.5%) follow behind.
The ERS research methodology classed Labour seats as safe if the party had a majority of over 10% over their nearest rival in 2010, given what the ERS calls the "likely swing" in their favour on 7th May. For the Conservatives, a seat was classed as safe if it had more than a 5% majority in 2010 where the Lib Dems were in second place, and a 20% majority where Labour was in second place. Lib Dem seats with over a 20% majority over their nearest rival in 2010 are classed as safe.
Using polling from Lord Ashcroft and Survation, seats where a "Ukip breakthrough" could take place were identified and also classed as not safe, as were seats in Scotland as a large swing to the SNP is expected.