A police dashcam video reveals the final moments before Walter Scott was shot dead by policeman Michael Slager in the US state of South Carolina, in a case that has sparked outrage across the country.
The new video shows Slager pulling over Scott's car and asking a series of questions, before Scott opens his car door and runs away.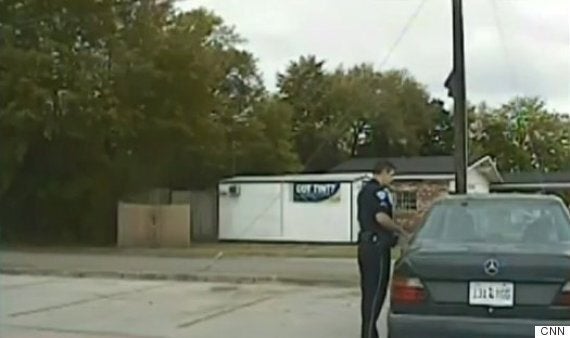 Slager initially pulled Scott over for a broken taillight on his Mercedes sedan.
In the footage, Slager approaches the driver-side window and asks Scott to provide his license and additional paperwork. Scott complies and hands over his licence, but he then says that he does not have registration or insurance information for the vehicle because he is in the process of buying the car.
After a brief exchange, Slager is seen walking back to his car with Scott's license while Scott and a passenger wait. When Slager returns to the police car, Scott attempts to exit the vehicle before he is ordered back inside.
Moments later, Scott opens the door again, this time running off into the distance.
The dash cam footage does not capture where he goes, but it includes audio of Slager yelling after him.
The passenger remains in the vehicle as Slager alerts the dispatcher and calls for backup.
A passer-by also captured the killing itself on film, revealing that Slager had apparently lied about what had happened.
Thom Berry, a spokesman for the State Law Enforcement Division (SLED) told USA Today that there are several dashcam videos from the cars of police officers who responded to the scene, but that none of them captured the shooting.
"I have been told that none of the (dashboard) cameras have the incident itself," Berry said. "Most of it will be driving to the scene, parking the vehicles."
SLED is reviewing "potentially hours of video," Berry said.
The investigation also includes cellphone video taken by a bystander that shows Slager firing eight shots at the fleeing Scott's back in a grassed area.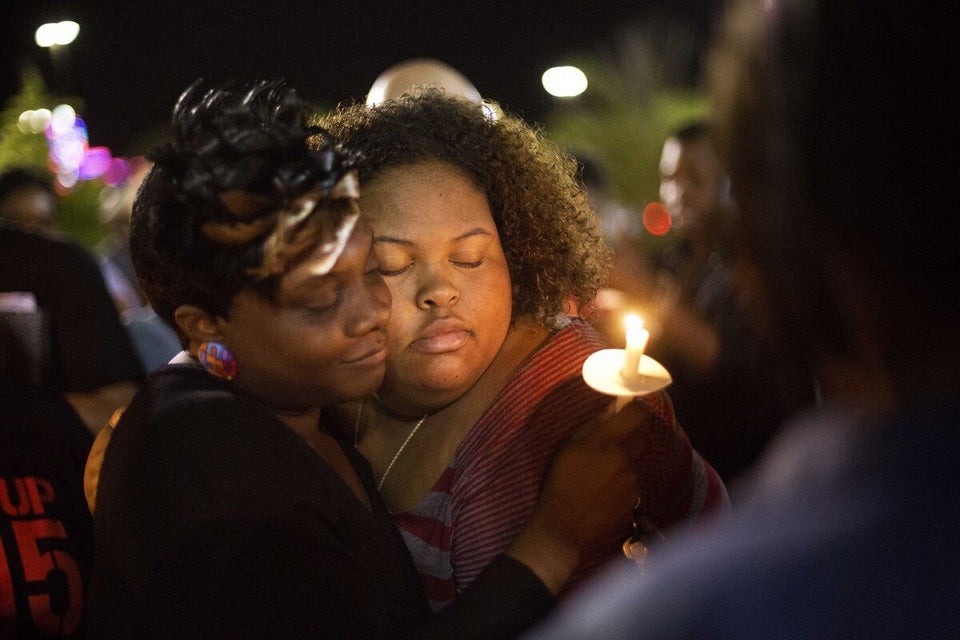 Walter Scott
Feidin Santana, who filmed the shooting, showed his video to Scott's family members before it was released to the media.
SLED investigators arrived at the shooting scene shortly after it took place. A spokesperson confirmed on Thursday that agents and crime scene technicians had early suspicions about what had occurred. Slager, 33, had previously claimed he shot Scott because he felt threatened.
"There were inconsistencies including what appeared to be multiple gun shot wounds to Mr Scott's back," SLED Chief Mark Keel said. "We believed early on that there was something not right about what happened in that encounter."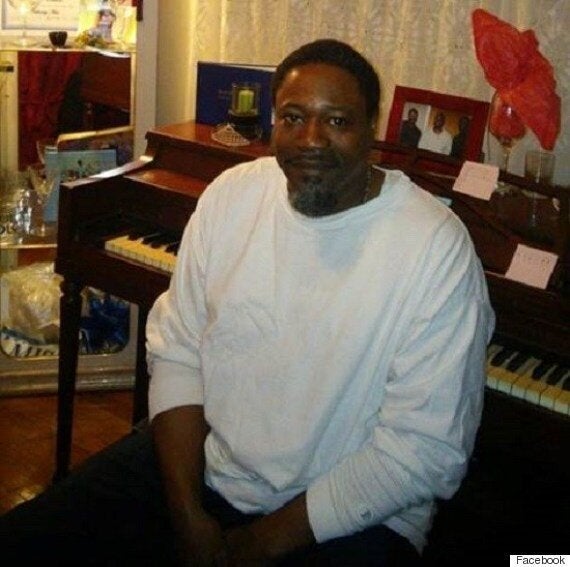 Keel said Santana's cell phone footage confirmed initial suspicion. He said he expects Santana will be able to provide more information to investigators during questioning. Meanwhile, Slager has been charged with murder and fired.
"I understand many people still have questions and so do we," Keel said. "As the investigating agency, each citizen must keep in mind that even though an arrest has been made our work is not over.
"We strive for transparency and we are confident the facts will come to light."