A white US police officer has been charged with murder after a video was published showing him shooting a black man in the back as he ran away.
Officer Michael Slager can be seen repeatedly shooting 50-year-old Walter Scott on Saturday in Charleston, South Carolina, as Scott flees, in the video recorded by a passerby and obtained by The New York Times.
Slager, 33, had previously claimed he shot Scott because he felt threatened.
"What if there was no video? What if there was no witness? Where would we be without that video," Justin Bamberg, one of the family lawyers, said at a press conference with the family on Tuesday night after the officer was charged.
According to The New York Times, Slager pulled Scott over for a broken taillight. When the officer found there was an arrest warrant on him, Scott fled on foot and Slager chased him.
"Shots fired and the subject is down. He took my Taser," he said into his radio after the shooting.
The video shows the officer firing eight shots at Scott's back as Scott is running away. Scott falls on the eighth shot, fired after a brief pause.
The video then shows the officer slowly walking toward him, and ordering him to put his hands behind his back.
When Scott doesn't move, Slager pulls his arms back and cuffs his hands. Then he walks briskly back to where he fired the shots, picks up an object, and returns the 30 feet or so back to Scott before dropping the object by Scott's feet.
On Monday, Slager's then-lawyer David Aylor released a statement Monday saying the officer felt threatened and that Scott was trying to grab Slager's stun gun.
Aylor dropped Slager as a client after the video surfaced.
The shooting took place as Americans grapple with issues of trust between law enforcement and minority communities after a series of deaths of unarmed black men at the hands of police.
They include the deaths of Michael Brown in Ferguson, Missouri, and Eric Garner in New York. Both sparked protests nationwide.
Reacting to the decision to charge Slager, North Charleston Mayor Keith Summey said Slager had "made a bad decision".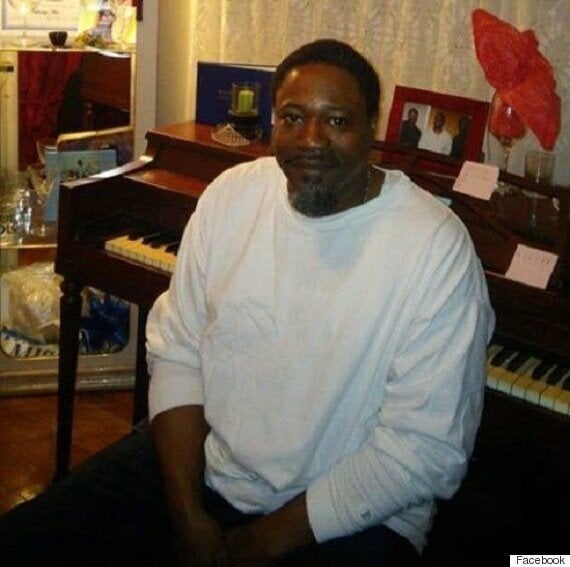 "When you're wrong, you're wrong," Summey said. "When you make a bad decision, don't care if you're behind the shield or a citizen on the street, you have to live with that decision."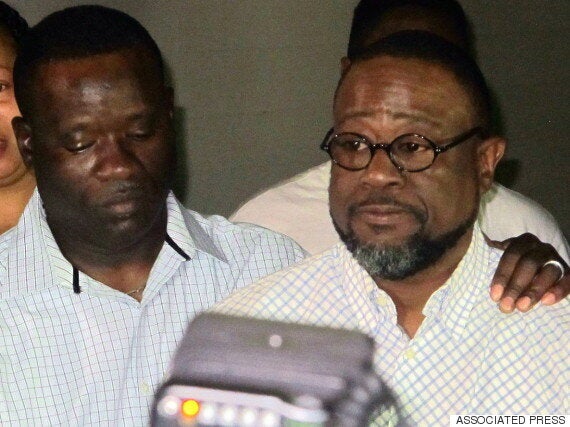 Rodney Scott, left, and his brother, Anthony Scott, the brothers of Walter Scott, appear at a news conference after Slager was charged
Lawyer Chris Stewart, who came to North Charleston a day after the shooting to represent the family, said the video forced authorities to act quickly and decisively, and he called the person who made the video a hero.
"What happened today doesn't happen all the time," Stewart told a news conference. What if there was no video?"
Scott's family stood nearby, with his mother saying, "Thank you, Lord" and "Hallelujah."