The judge was super-impressed with Calum's performance, though the moment was bittersweet for Calum, as his sister Jade had just been given four nos by the panel.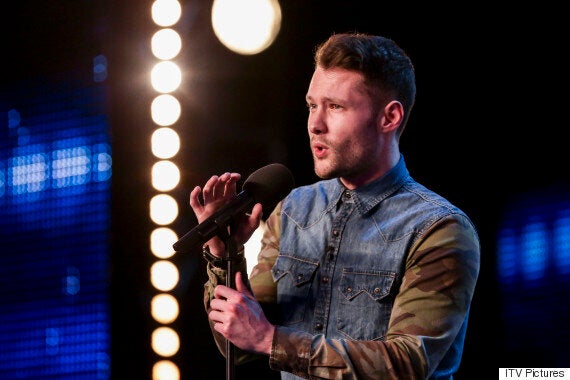 Jade was up first, and Simon halted her first performance, asking to see her sing another song.
She then began singing a U2 track instead, however the panel were not impressed.
With Jade waiting in the wings, Calum took to the stage, and his cover of Robyn's 'Dancing On My Own' had the crowd, and the judges, on their feet.
Simon heaped praise on the singer, commending the way he had made the track his own, before deciding to press the golden buzzer.
Each judge can push the buzzer once during the audition stages, sending their chosen act straight through to the live finals.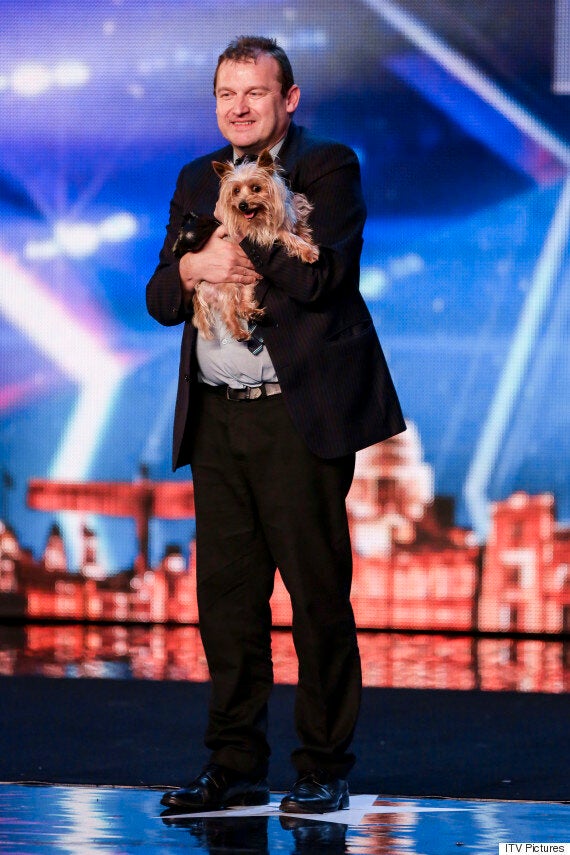 FINALLY! A talking dog...
Calum wasn't the only act to impress the judges, and Simon was delighted when he finally got his wish for a talking dog. Yes, seriously.
Roller-skating brother and sister duo Billy and Emily England have also made it through to the next round, along with the Ruby Red performers, who ended up impressing Simon, despite the fact he pressed his red buzzer.
See all of the acts - including the taking dog - below...