And the former two-time world champion and Olympic silver medallist called for people within the British Muslim community to "stand up and be counted" against extremism.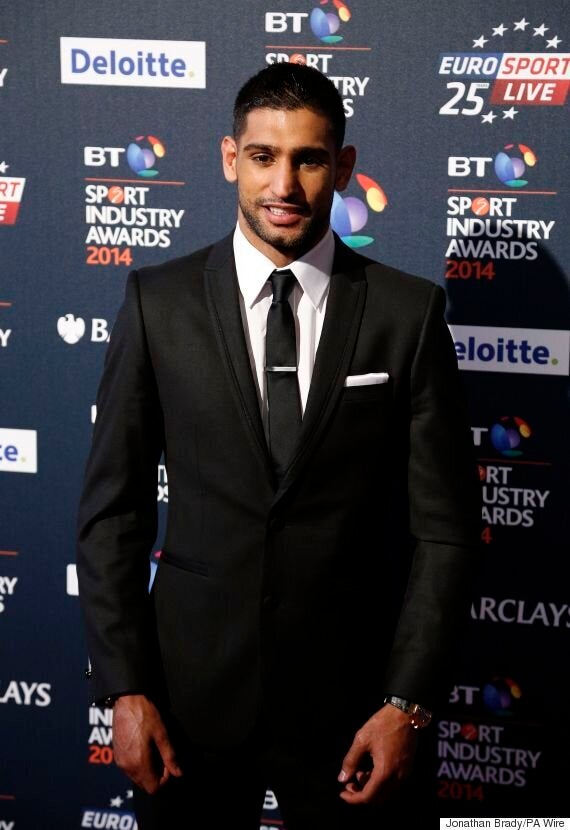 Khan says young Muslims are being "brainwashed"
Asked if he is saddened by Ukip's growth in his home town of Bolton given the party's anti-immigration stance, Khan told The Observer's Magazine: "I've got nothing but a lot of love here from a lot of people.
"But maybe it's because I'm probably more British than Ukip are because I represented the country in the Olympic games.
"I also fight for the country and I've won medals and titles for the UK. So I'm more British than them. So maybe when they see me they recognise that."
Khan weighed into the debate over young British Muslims who are seduced by radical Islamism, saying that "people are brainwashing them".
He said: "Kids don't grow up thinking about going out and killing innocent people.
"It's why I go to schools and tell them: 'Look, you want to follow the right path. You want to represent your country in a good way. You want to build a name for yourself and your families.'
"I stand up all the time and say this. Obviously innocent people shouldn't be killed. Obviously this is wrong."
Asked if more people from the British Muslim community need to say these sort of things, he said: "Yes. And It's not happening.
"It's a very sensitive thing to talk about. And it's tough. I get questioned about this a lot, but I think we have to be brave about this.
"I try and stand up and say the right things and get the message out. What's happening gives us all a bad name.
"It's why it's so important to stand up and be counted."