In another Ukip-politician-saying-something-controversial shocker, the leader of the Welsh branch of the party has flatly denied that climate change is man made.
The real culprit is apparently volcanoes.
He added: "A volcano eruption will produce more CO2 than man has ever been able to produce in the short time since the industrial revolution."
He also insisted that climate change was actually something promoted by governments in order to tax citizens.
Gill said: "We don't agree that man is responsible for changing the climate.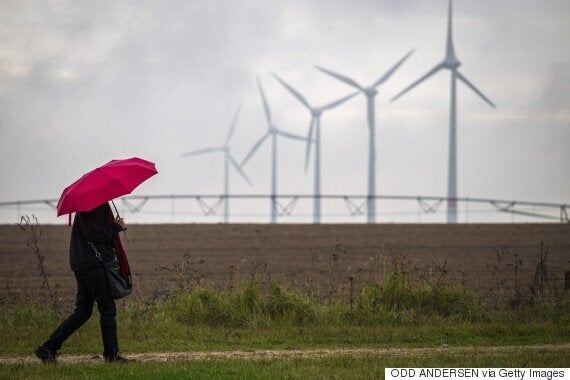 Climate change: nothing to do with us
"We think it's hubris and we also think that governments have realised this is a great way of taxing people and people will say 'thank you for taxing us because you're going to save the world'."
He also blasted efforts to utilise more sustainable energy sources.
He said it was "complete stupidity to think by sticking a bunch of wind turbines all over Wales that we are somehow going to stop the weather from changing".
His comments were quickly slated on Twitter.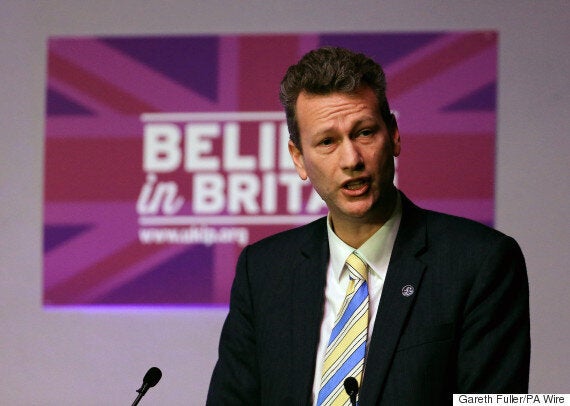 He believes in Britain...but not climate change apparently
Illario D'Amato tweeted: "I'm not a scientist, but @UKIP is crap."
User @UndebPlaidCymru said: "So, who to believe on climate change? Almost every qualified climatologist, or UKIP? hmmm hard call"
Ian Barnett added: "Just read the "At A Glance" policies for UKIP; "Immigrants, immigrants, migrants using the NHS, scrap climate change department, immigrants."
Rob Smith tweeted: "The result of too much opinion and too little reading."
When not weighing in on immigration and the EU, Ukip seems to be fond of slating climate change.
The party's MEP for the East Midlands, Roger Helmer, recently blasted Earth Hour, when people across the globe switch off their lights to highlight the threat from climate change.
He said: "Strike a blow against Climate Hysteria. Turn all your lights on for "Earth Hour".
He also weighed in on the recent total solar eclipse, saying: "Temperates drop during a short solar eclipse. It's the Sun that drives the climate!"
In a letter to the Henley Standard, he wrote: "Since the passage of the Marriage (Same Sex Couples) Act, the nation has been beset by serious storms and floods." He was later suspended from the party.
Ukip has previously said it plans to abolish the Department of Energy and Climate Change, scrap green subsidies and repeal the 2008 Climate Change Act.