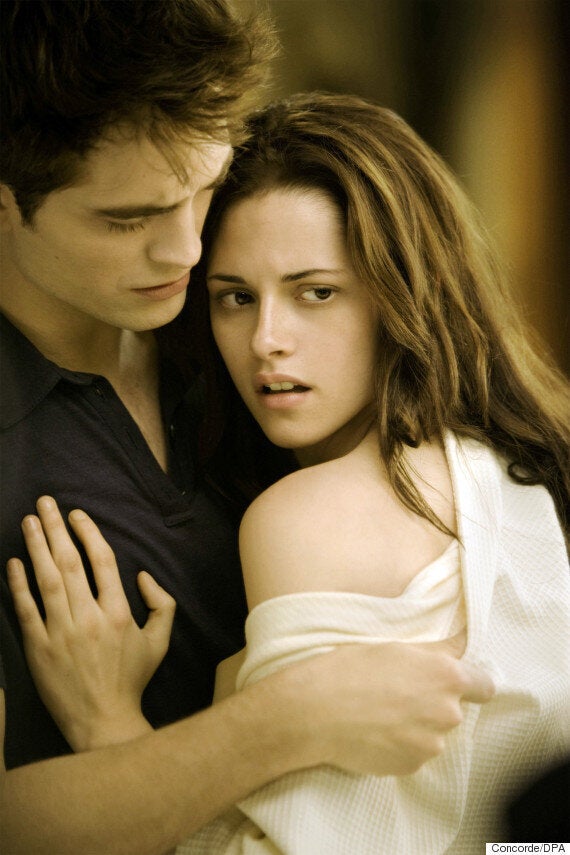 Among the 'beautiful young vampires' Professor Ferrari is believed to have referred to are the cast of Twilight
Speaking of their potential influence on those dabbling in the supernatural, Professor Ferrari added: "These groups are attracted by the so-called beautiful young vampires that we've seen so much of in recent years." [The vamps he is referring to are likely to include the cast of the True Blood and Twilight TV series as well as films such as Interview With The Vampire.]
The week-long conference is being attended by around 160 Catholic priests from around the world.
He said: "Some people are mentally ill and do not need exorcism. But others do and there are some classic signs – people who speak in ancient tongues, for instance.
"Other people have supernatural strength when they are in a state of possession – it might take four men to hold down a slightly-built woman. In some cases, people are able to levitate."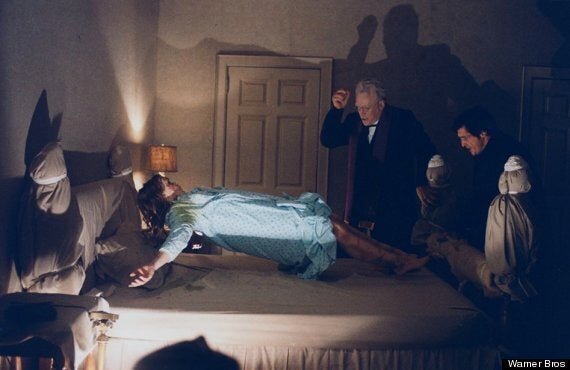 Some people can allegedly levitate during demonic possession - as in this scene from the 1973 movie The Exorcist
Father Truqui is an apprentice of Father Gabriele Amorth, the Catholic Church's leading exorcist who says demand for the service is "huge" and who has addressed the conference previously.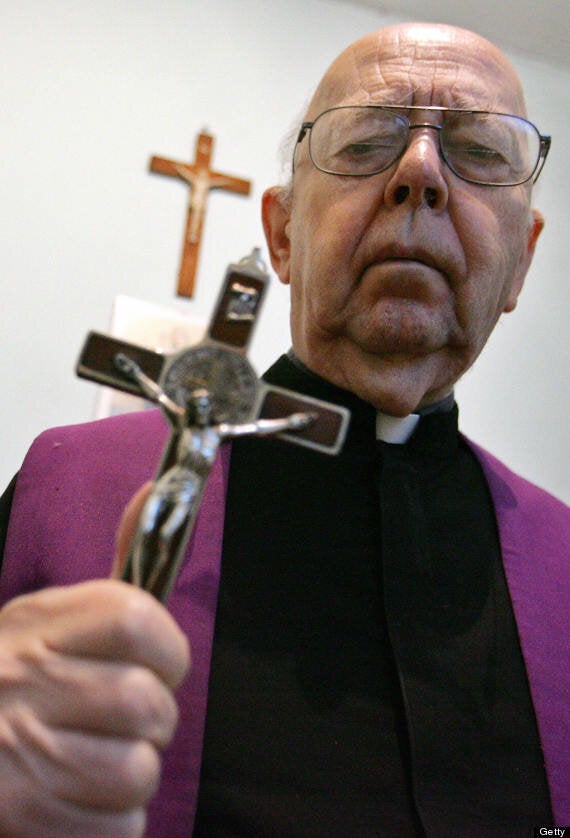 Father Gabriele Amorth claims to have performed 160,000 exorcisms himself
Francis was filmed placing his hands on the head of a boy sitting in a wheelchair after a Pentecost Mass.
The boy, who was accompanied by a priest, appeared to convulse, with his mouth dropping wide open before exhaling deeply.
Despite denials from the Vatican, Father Amorth maintained: "It was a real exorcism. If the Vatican has denied this, it shows that they understand nothing.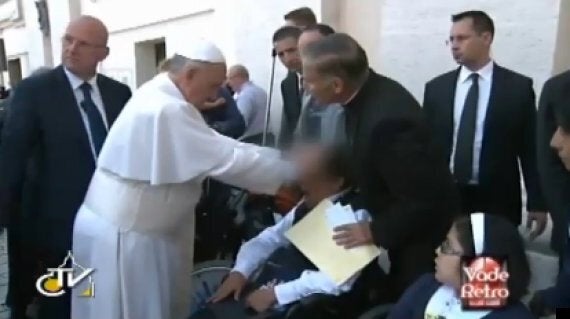 Father Amorth is adamant Pope Francis was filmed performing an exorcism on a young boy after a Pentecost Mass
"We live in an age in which God has been forgotten. And wherever God is not present, the devil reigns."
In 2012 the Catholic diocese of Milan created a special exorcism hotline to cope with demand, with Monsignor Angelo Mascheroni telling IncrociNews the switchboard was manned from 2.30 – 5pm on Monday to Fridays.
Vatican newspaper L'Osservatore Romano reports that the Vatican's Congregation for Clergy had approved the organisation's statutes and recognised the group under canon law.