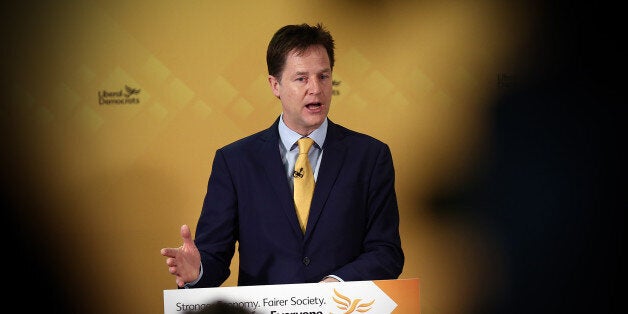 Nick Clegg has said just a "few hundred votes" could decide whether the Liberal Democrats return to government after the general election, as he insisted his party would do far better than expected on May 7.
Launching the Lib Dem manifesto in London today, the deputy prime minister said the election came down to which of the smaller parties voters wanted to exert influence over Labour or the Conservatives.
"Just a few hundred votes in a small number of seats could decide if its Lib Dem MPs, Ukip MPs or SNP MPs, the next prime minister will be forced to listen to. There is a very thin line between Britain being governed by a coalition with a conscience or a coalition with a grievance," he said.
In an attempt to position the Lib Dems in the centre ground between Labour and the Conservatives, Clegg said the party would be either David Cameron's "heart" or Ed Miliband's "brain".
The Lib Dems are widely expected to lose many of their 56 MPs. But Clegg said talk of the party's demise was premature. "The momentum that is building behind Lib Dem candidates," he insisted.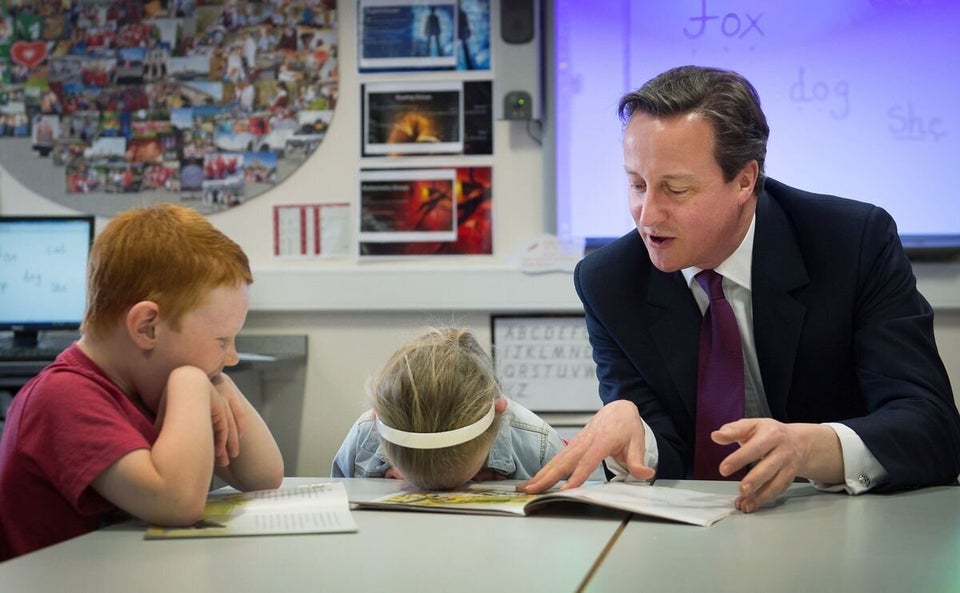 Kid At General Election Sums Up How We All Feel
Clegg said his manifesto was "an insurance policy against a government lurching off to the extremes" and was a "programme for government not opposition".
He pledged that Liberal Democrats would always act responsibly, fairly and "in the best interests of Britain" if they return to government as part of a coalition, promising: "We will add a heart to a Conservative government and we will add a brain to a Labour one."
The Lib Dem manifesto set out on its front page the party's five priority policies which will be "red lines" in any coalition negotiation and which Clegg said could be summed up in the single word "opportunity".
The policies are: balancing the national budget in a fair way; guaranteed education funding "from cradle to college"; an increase to £12,500 in the income tax personal allowance; an £8 billion hike in NHS funding; and five green laws to protect the environment.
Launching the 33,000-world document in south-west London, Clegg said: "This manifesto is a blueprint for a stronger economy and a fairer society.
"This manifesto is a plan to finish the job of balancing the books, and to do so fairly by protecting our schools, hospitals and public services.
"This manifesto is an insurance policy against a government lurching off to the extremes. At its heart is one word that is absolutely central to what Liberal Democrats believe: opportunity. No matter who you are, where you were born, what sexuality or religion you are or what colour your skin is, you should have the same opportunity to get on in life."